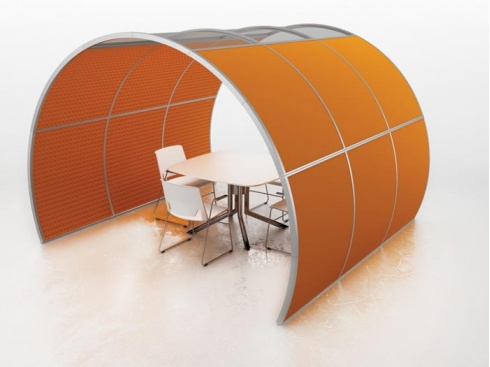 Our inspirational custom consultation booths and meeting spaces add flare and a modern solution to a practical business need.
SERVICES OFFERED
Consultation booths
Office pods
Meeting rooms
Exhibition & office graphics
Add intimacy with a consultation booth
Our unique consultation booths can add sophistication, flare and an intimate solution to sometimes impractical, open plan exhibition stands, retail or office spaces.
Our transparent office pods are a simple and cost effective way to transform a floor space to create a chic and light-filled private room within an open plan area; a stylish alternative to traditional office segregation.
We can tailor make a consultation booth or office pod for your specific need.
Our consultation booths and meeting pods can be tailored for your specific need and are increasingly popular as temporary structures on an exhibition stand or as a permanent workplace fixture. We will work with you to understand your core objectives, whether these are: improving a dated look, creating intimate areas in an open plan space or making new premises work for your business. Our design team will carefully consider the key messages, ambiance and finish you want to achieve.
Our installations are custom made to your specific requirements and we will work closely with you to ensure the end design incorporates your chosen layout, glazing, lighting, ventilation system, electrical set-up, network and data installations. We can truly personalise your office pod or consultation booth with branded graphics to bring your business branding, products and services to life.
Portable consultation booths add the perfect meeting space for your exhibition display.
If you are looking for a temporary or permanent consultation booth or office pod, contact us on 01733 570222 to discuss your requirements. Alternatively, complete the design brief form below and we will be in touch with you shortly. Please browse the images below of some of our products. You can also read about some recent projects in our portfolio. We do sell some portable meeting pods in our online shop. You can browse for them in the Meetings Pods section of the shop, upload artwork and buy online. For something more custom please call us or complete the design brief form below.