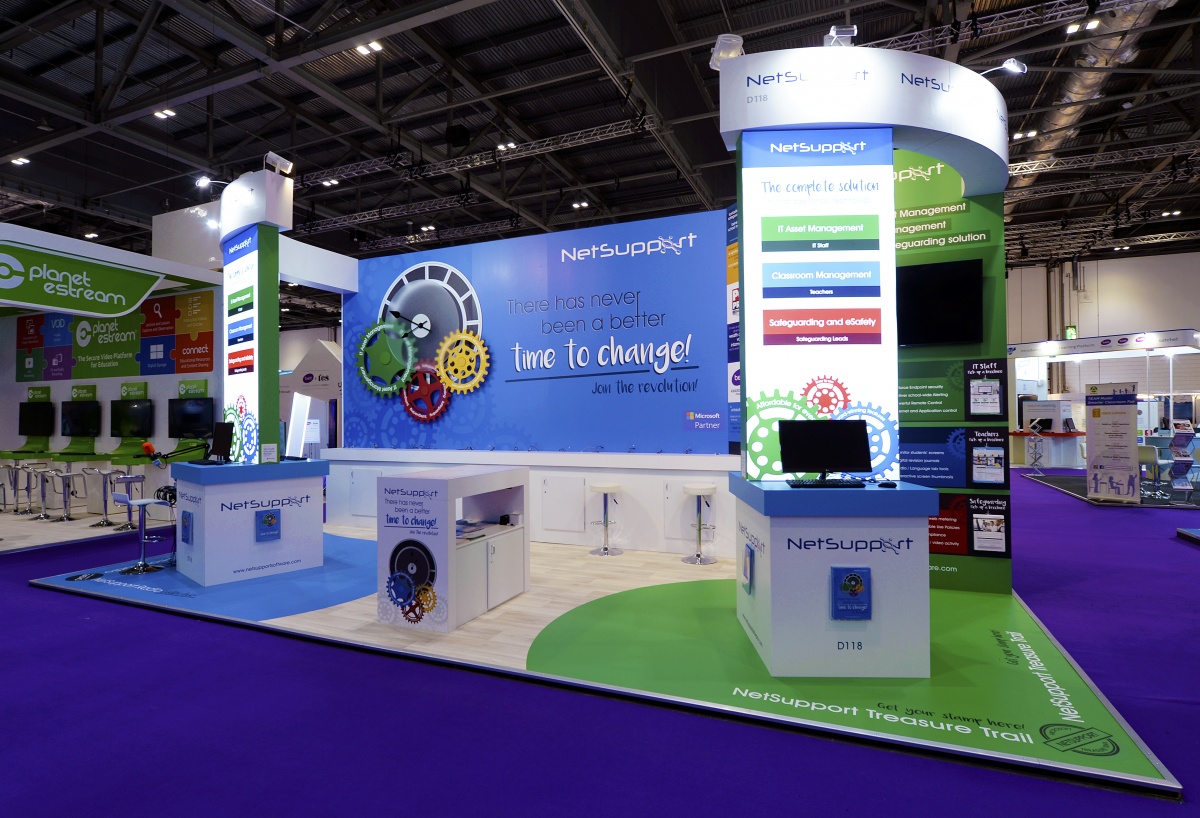 A custom exhibition stand to truly capitalize on the ultimate sales opportunity
Exhibitions and trade shows are one of those rare opportunities where everyone in the room is a potential customer. This captivated audience has specifically chosen this event, presumably gone to some effort to attend it and is actively looking to buy. For your business, this could be the best sales opportunity you will have. Any sized floor space at a desirable exhibition will often be costly and it is essential that your sales and marketing team are able to get a great return on this marketing investment.
A custom exhibition stand from one of the UK's leading exhibition stand builder is essential for getting that return on investment. Our team at GH Display are made up on designers, exhibition stand builders and graphic printers. In addition we have a group of highly organised and methodical account managers who will work tirelessly to ensure every last detail is taken care of.
The design process begins with us sitting down with you to establish your design brief. Some clients come to us with years of events under their belt and a very clear idea about what they want or don't want. Others are looking for more of a steer, our suggestions and plenty of design drafts to peruse and perfect. Whatever your past experience with exhibition stand design, our team of stand designers will ensure the final drawings tick all the boxes.
Once a final design has been agreed our team of stand builders begin the hard work of constructing your new display stand. Your account manager will be in regular contact, keeping you up to date with progress and providing regular feedback. Where options need to be chosen, such as lighting, finishes etc, images or samples will be provided to aid you in the decision making.
Towards the final stages of the build your team will be invited to our workshops to view your stand, making any final alterations or additions and generally providing an opportunity for you to know your exhibition display before the event and help you prepare for the all important first day.
Your account manager will book all the required exhibition services and make all of the logistical arrangements including any customs documents for oversea shows. We supply fully compliant method statements, drawings and insurance to the organisers direct, meaning your team can just look forward to the event.
Our ambition is to provide a service to our customers that is superior to any exhibition contractor they have worked with before. We have a loyal customer base and believe that this is as a result of our high quality standards before, during and after the exhibition.