 Working for the prestigious Grays School of Art we designed and manufactured seven external custom displays to form the centre piece of the Develop North Art Exhibition.
SERVICES OFFERED
Custom Displays
Exhibition Design
Exhibition Manufacture
Art Exhibition
THE DESIGN
When we heard that there was to be an art exhibition in the heart of Aberdeen City and that the organisers were in need of some high quality bespoke exhibition displays for their outstanding artwork, we couldn't be more thrilled to be shortlisted for the project. After working through several design options, material choices and different manufacturing techniques, a final design was selected and GH Display were the appointed contractor.
THE BUILD
Made from steel, aluminium and finished with powder coating, each display had a strong steel base to ensure it was extremely stable and the aluminium frame made it easy to configure. An important aspect of the brief was for the displays to be assembled in situ in Aberdeen and ease of installation was a significant factor in the design. The custom displays were to be erected within the centre of the City in the open air and as such they were required to be robust and immune to the elements.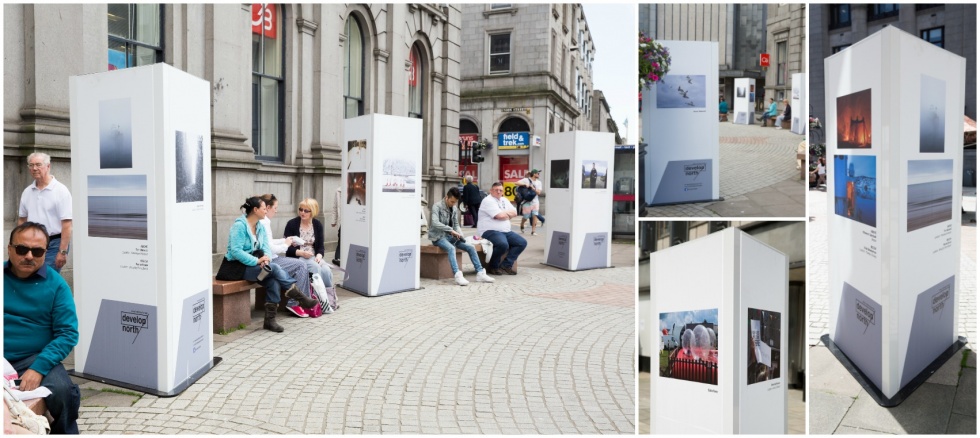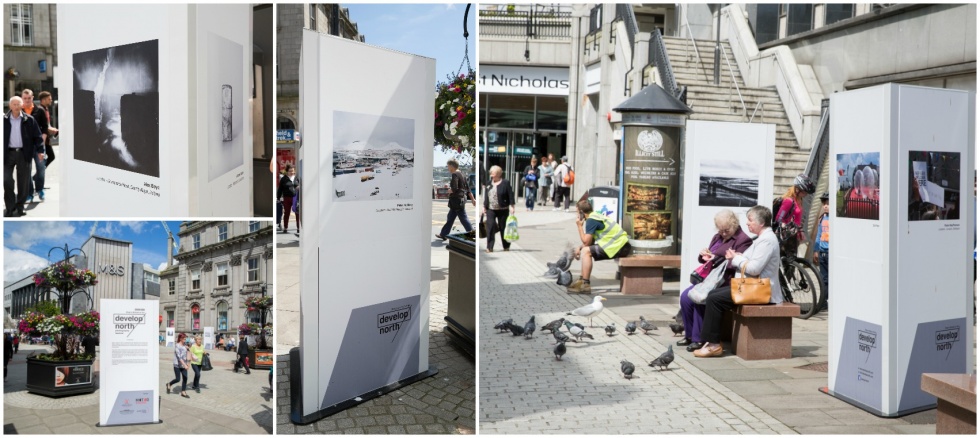 THE OUTCOME
The Art Exhibition was a tremendous success and the custom exhibition displays were the perfect solution. We were extremely pleased to receive this review.
"We recently placed an order with GH Display for an external exhibition system as part of the Develop North festival of photography in Aberdeen. We were delighted with the quality of product and service we received from John, Nick and the rest of the team. The units were made to a very high specification and were very simple to construct on site. The team were able to provide a fast turn around time on the order and delivered them in advance of the requested deadline, giving us valuable extra time to prepare the exhibition installation. John was always on hand for advise, going above and beyond to help us with our enquiries throughout the process. I would highly recommend GH Display and will look forward to working with them again in the future. Many thanks! "
- Fiona Stephen, Grays School of Art
If you would like to get in touch about your next project call us today on +44 (0)1733 570222 or complete our quick enquiry form below.
ENQUIRY FORM