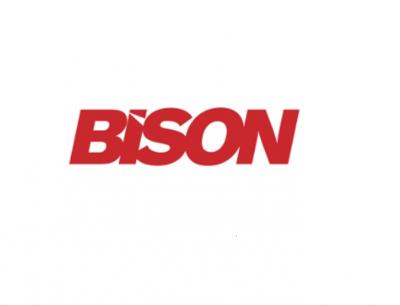 Bison needed a durable 'product focused' exhibition stand to showcase their high quality range of windows and doors. "Windows of Pure Perfection" was the message.
SERVICES OFFERED
Custom Exhibition Stand
Exhibition Stand Design
Exhibition Stand Builders
Exhibition Graphics
EXHIBITION STAND DESIGN BRIEF
Products, products and more products. The Bison team were keen to get as many of their high quality windows and doors on display as possible at the National Homebuilding Show and required a well structured and heavy duty exhibition stand to do just that. Importantly the displays had to provide easy access for visitors to look closely at the windows and doors as well as being able to view them from different angles. The stand space was 5 metres x 6 metres with three open sides. Incorporating as much of their existing stand into this space was also needed to maximise their previous capital investment.
THE SOLUTION

The final design was a combination of their existing 4 metre tall tower, canopy with latern display and joined together with a wall featuring their trademark bi-fold doors. We created a walk through area on the stand where visitors could enter and exist the main floor space through the Bison doors. Where possible windows were displayed in positions and with supports that would allow visitors a 360 degree view. Where 360 degree access to windows was not possible we produced a 'spinning window' aperture created from powder coated steel, that allowed the windows to be rotated in situ. Vinyl cut graphics were used throughout both for branding purposes and signposting products. Waist height plinths were used throughout the stand to give structural stability as well as useful counter tops for displaying literature and AV equipment.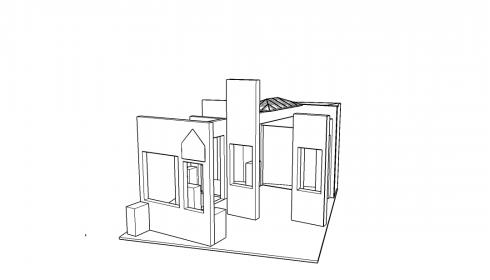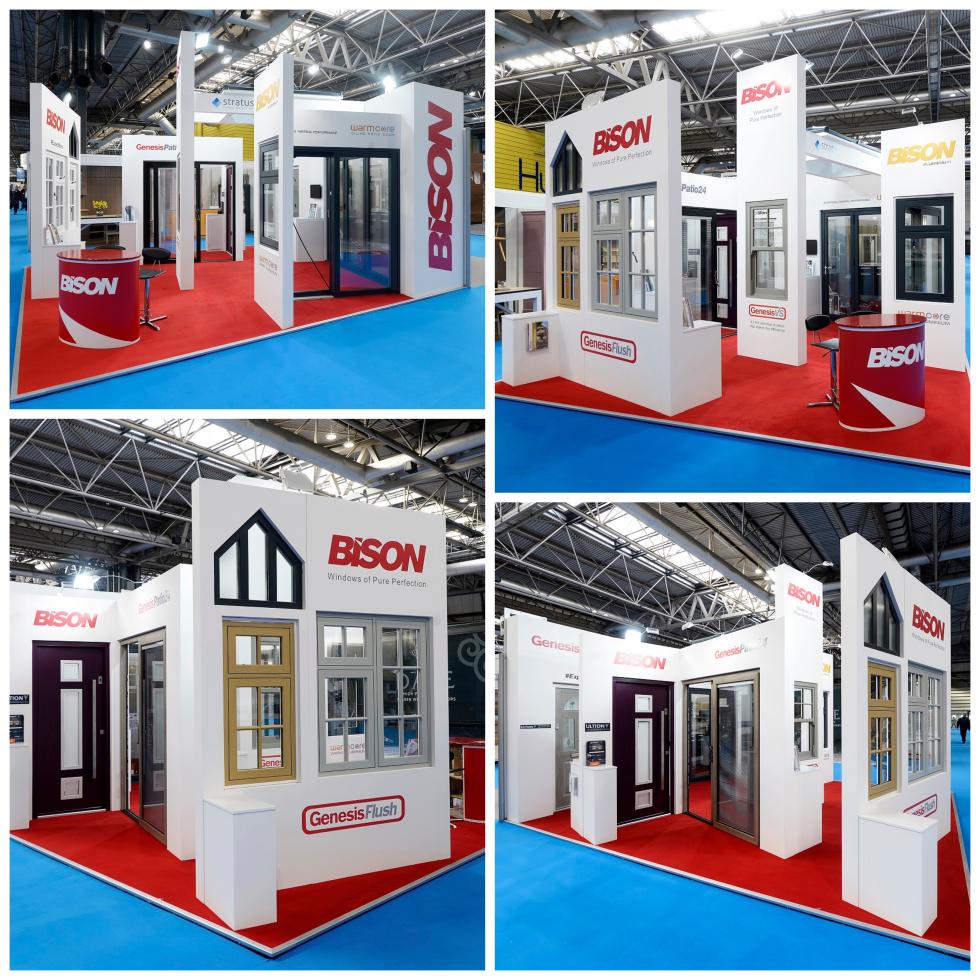 THE OUTCOME
The Bison exhibition stand was busy with visitors throughout the event and the Bison team have already booked a space at the next Homebuilding and Renovating Show.
If you would like to talk to us about your next event whether that be to hire an exhibition stand or purchase one please call us on +44 (0)1733 570222 or complete the form below and we will call you.
ENQUIRY FORM