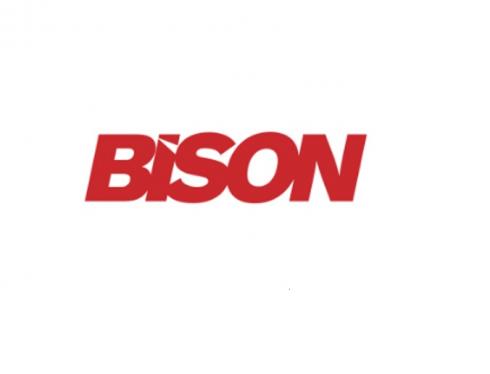 Bison Frames were looking for a custom exhibition stand that could be reused, reconfigured and would beautifully display their quality windows, doors and lantern products.
SERVICES OFFERED
Custom Exhibition Stand
Exhibition Stand Design
Graphic Design
Exhibition Stand Installation
EXHIBITION STAND DESIGN BRIEF
As a leading manufacturer of high quality windows, doors and conservatories Bison Frames were in the market for a custom exhibition stand that equalled the quality of their product range. They have a busy exhibition programme in 2018 and as such their display stand would need to be versatile, reconfigurable and relatively modular to give their team the option of self building it if required.
The first event for this custom exhibition stand would be the Homebuilding & Renovating Show due to be held in Harrogate. Bison Frames had booked a 4 metre x 3 metre stand space and were keen to show off as many of their high quality products as was possible.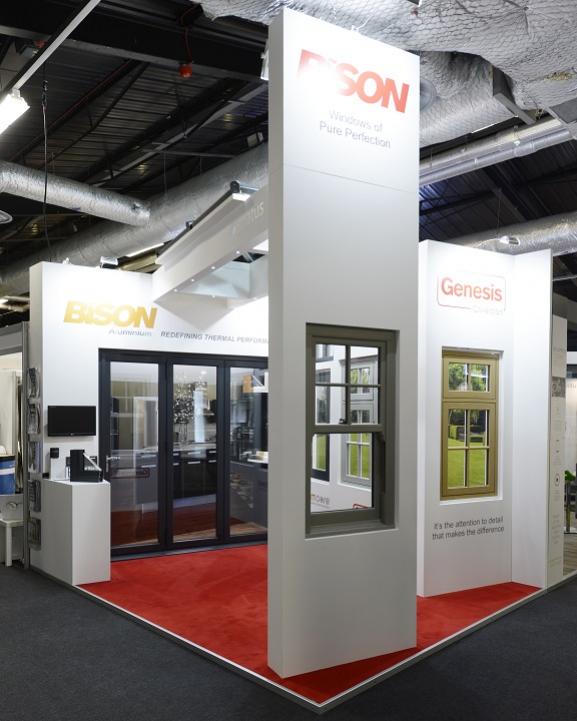 EXHIBITION STAND BUILD

After a few draft designs the Bison team agreed on an exhibition stand that comprised of a 4 metre tall tower showcasing one of their leading products, the Vertical Slider. The Vertical Slider could be viewed from both sides of the tower ensuring that no detail was missed by visitors. The 3 metre wall of the stand was dominated by a bi-fold door that was enhanced by a seamless fabric graphic behind. The 4 metre wall had four different window displays within it and this to was designed with a seamless fabric tension fabric graphic sitting behind giving the illusion to visitors that they were looking through the windows out into a landscaped garden scene. Two of these window displays were fully rotational thanks to the bespoke steel casings and the clever pivot mechanism, allowing visitors to spin the windows in the apertures and see all the craftsmanship and detail.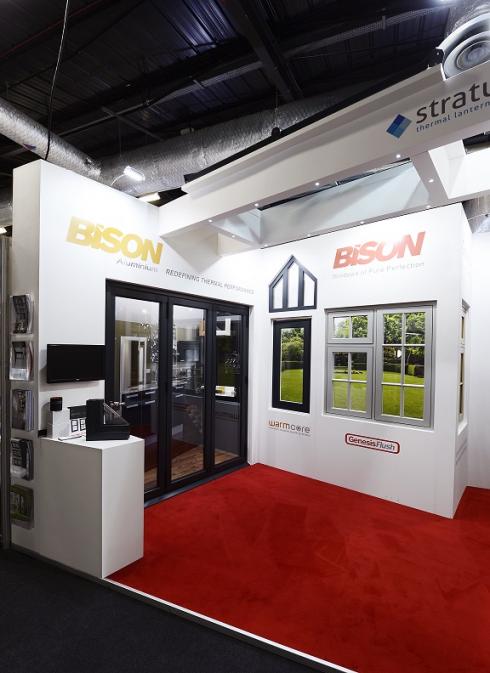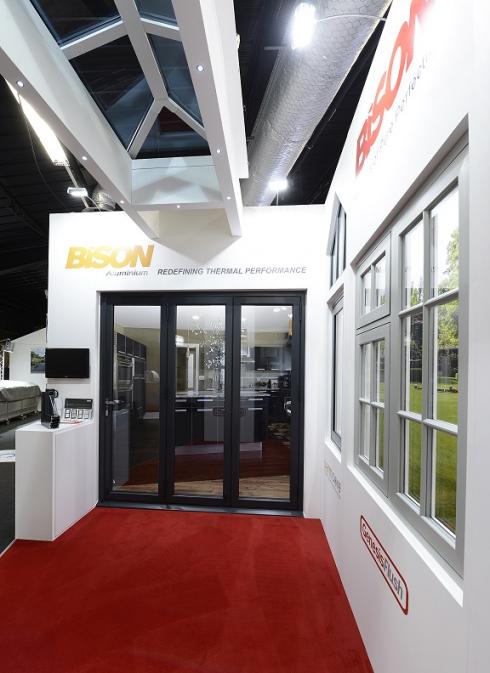 THE OUTCOME

The stand looked fantastic at the Harrogate show. The rotating windows were a particular success and the fabric graphics that sat behind both the bi-fold doors and the 4 metre wall displaying the windows worked a treat! We are excited to be working with the Bison team throughout 2018.
Are you in the market for a new exhibition stand? Why not contact our friendly and diligent team to see how GH Display can help you with your next event?
Get in touch using the design brief form below or give us a call on +44 (0)1733 570222.