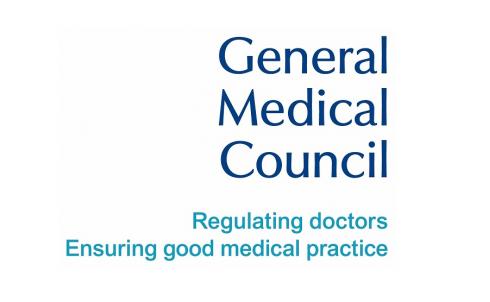 The General Medical Council have a busy exhibition timetable and GH Display are proud to provide comprehensive exhibition services at all their events throughout the year.
SERVICES OFFERED
Custom exhibition stand
Exhibition graphics
Exhibition stand builders
Exhibition equipment storage
EXHIBITION STAND DESIGN BRIEF
With a busy exhibition programme to manage, GH Display provide the General Medical Council (GMC) with a full suite of exhibition services throughout the year. We construct, maintain and install their various exhibition stands at events up and down the UK. In addition to this, we manage and store their stock and merchandise providing them with monthly reports on stock condition and volumes.
The GMC require a cost effective and versatile exhibition stand, that can be reused for different types of events and on varying stand sizes.
EXHIBITION STAND BUILD
The GMC's exhibition stand is an aluminium modular system with an inset graphic wall and recessed down-lighting. The stand can be reconfigured to fit a stand space of 3x2 metres, 3x3 metres and 3x4 metres. One of the stand walls has been reinforced to accommodate a wall mounted audio visual unit.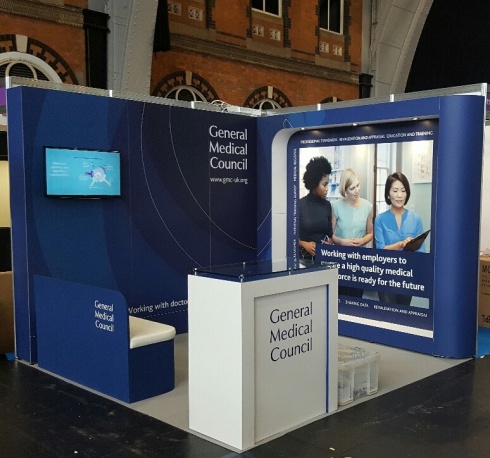 THE OUTCOME
GH Display is the preferred exhibition contractor for the General Medical Council. They are a busy exhibitor promoting the health service throughout the UK at many educational and conference style events. We are proud to provide a ful turnkey service.