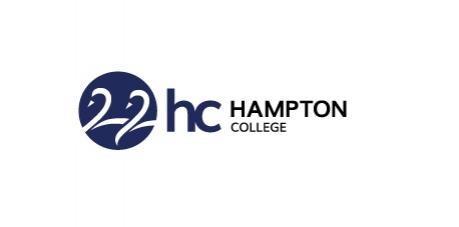 Hampton College students deserve an entrance to inspire and to be proud of. We were excited to be involved in the project.
SERVICES OFFERED
Custom Printed Decals
Wall Graphics
Graphic Interiors
Printing & Installation
THE DESIGN BRIEF
The large glass windows stretched from the floor of Hampton College's main entrance to the top of the two storey atrium. The college were looking for a design and finish that would be noticed for all the right reasons and have a positive impact on teachers, visitors and students alike. A welcome to the college that everyone could be proud of.
THE SOLUTION
The final design had a geometric feel to it, with large opaque blue interlinking triangles. We used a darker blue to match the Hampton College logo panetone and a grey lighter blue to act as a contrast. Larger versions of the school logo were produced with dark blue opaque cut vinyl. The entire display took careful planning to ensure a seamless transfer of the pattern from one piece of glass to the next, providing that overall joined up graphic display.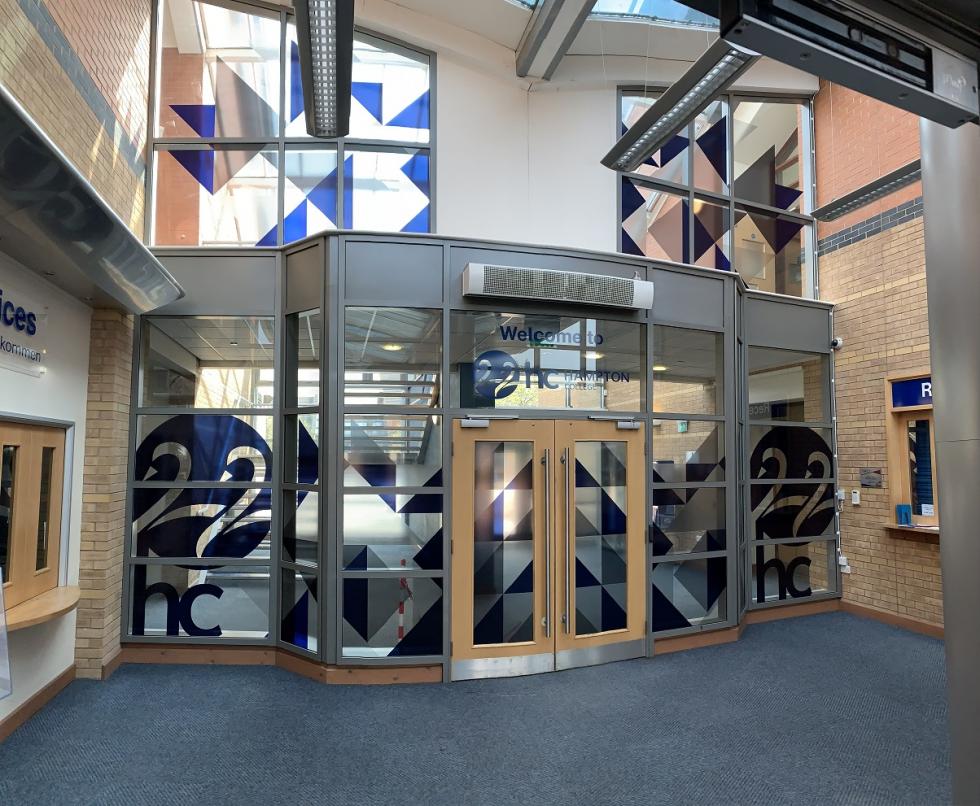 THE OUTCOME
The final window graphics worked beautifully. The geometric design provides a refined and sophisticated first impression to the school entrance that is unlikely to date or tire easily. A detailed survey of the site was of the utmost importance to the execution of design and installation. The survey allowed us to accurately plan the installation ensuring the individual graphics worked as part of the larger and more intricate window display.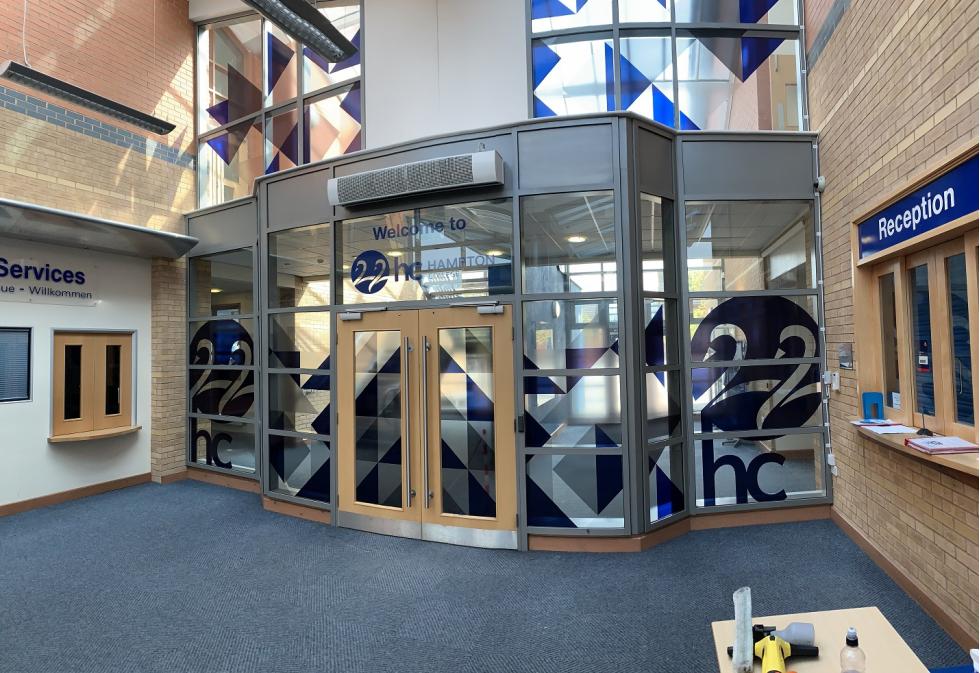 ENQUIRY FORM
If you would like to enquire about how GH Display can help you with your display needs please complete the enquiry form below and one of our team will be in touch shortly. Alternatively you can call us on +44 (0)1733 570222 and discuss your enquiry over the phone.