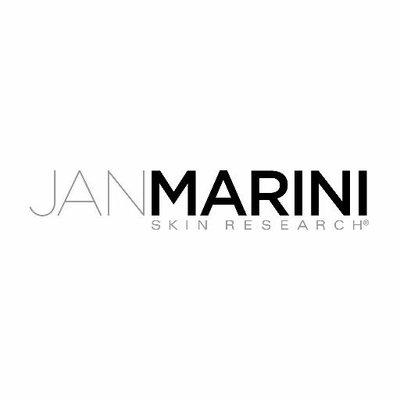 .
Dermadist House owns two leading brands in the beauty industry, Jan Marini and Hydro Peptide. They were looking for a backlit exhibition stand for the Professional Beauty Show.
SERVICES OFFERED
Exhibition Stand Hire
Lightbox Displays
Custom Exhibition Stand Design
Backlit Fabric Graphics
EXHIBITION STAND DESIGN BRIEF
Dermadist House approached us about a custom hire exhibition stand for their forthcoming show at Professional Beauty, London. They were looking to include two large lightboxes and some form of product custom designed displays for their two leading brands in the beauty and skin healthcare industry. Half the stand was to be dedicated to the Jan Marini brand and the other half to the HydroPeptide product range. As part of the visitor experience they required some counters for product sampling and to use as reception / greeting desks. The stand was to be finished in a clean white palette and the key graphics were to be large format fabric printed graphics.
EXHIBITION STAND BUILD
Two large 4 metre wide by 3 metre backlit exhibition lightboxes formed the main two closed walls on the 5 metre x 6 metre stand space. A 4 metre tall custom display tower sat between the two lightboxes in the furthest corner of the two open sided stand. The custom display tower featured four glass shelves on the two walls with down lights to illuminate the beauty products. A counter top provided further product display areas and hidden under counter storage cupboards provided value space. Two custom made curved counters provided demo areas and a greeting counter.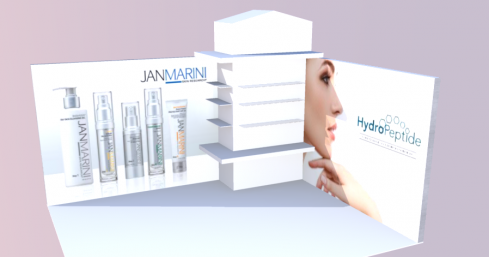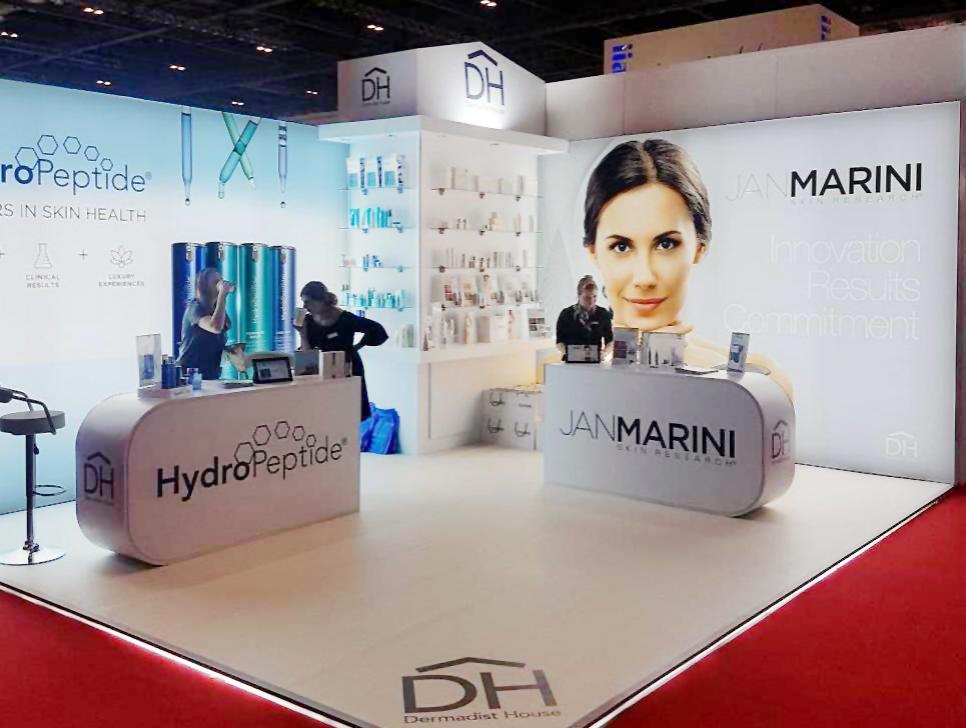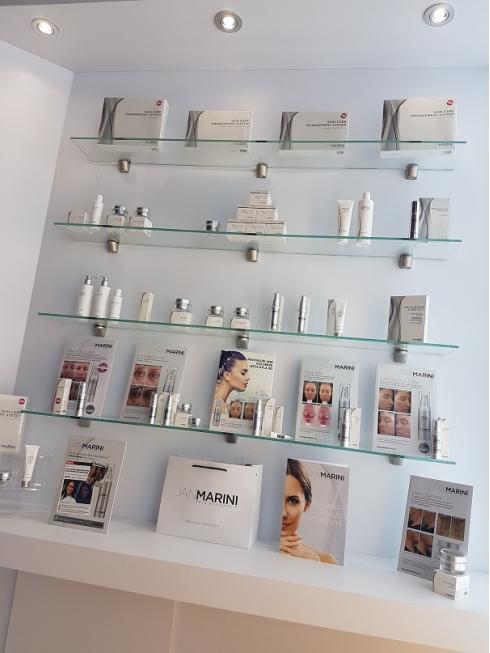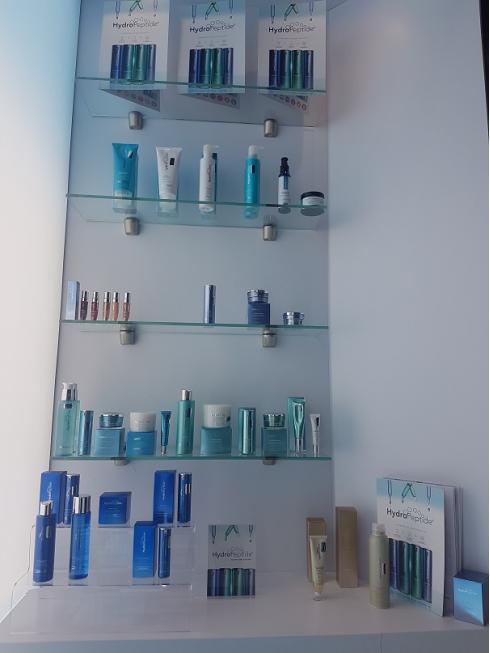 The Dermadist House team had a busy and successful show. The custom exhibition stand looked fantastic and we're pleased to be working for the team at their next event, Aesthetics Conference & Exhibition (ACE) 27th and 28th April 2018.
If you would like to get in touch about your next exhibition you can call us on +44 (0)1733 570222 or complete the design brief form below and we'll contact you.
DESIGN BRIEF FORM