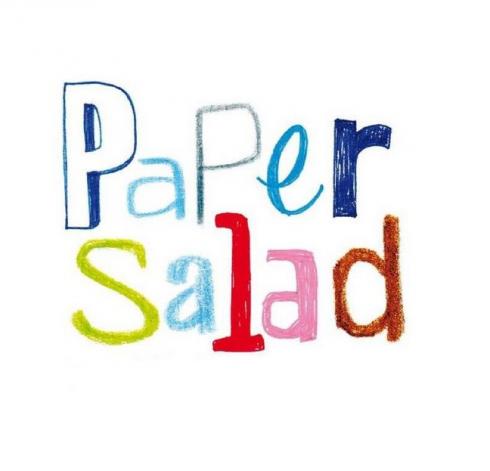 The Fair Spring Exhibition is a massive retail event. Paper Salad wanted to ensure their greeting card displays would stand out from the crowd.
SERVICES OFFERED
Spring Fair Exhibition Stand
Bespoke Exhibition Stands
Exhibition Graphics
Exhibition Stand Builder
EXHIBITION STAND DESIGN BRIEF
Paper Salad design and publish greeting cards which are bursting with bright colours and sparkly glitter. It was important to the marketing team that their exhibition stand accurately reflected their brand flair, product creativity and fun company ethos. The main focus of the exhibition stand for Spring Fair was to create accessible product displays, which would beautifully showcase their fabulous range in all its colourful glory.
THE SOLUTION
The 10 metre x 2 metre exhibition stand space was long and narrow in size with two open sides. Central to the exhibition stand was a store with full height lockable door providing the customer with somewhere safe to store their merchandise as well as providing important structure to the stand. Along each wall was a full height shelved display, providing a space for displaying multiple greeting cards. Above each wall hung a pelmet with inset spot lights shining down and illuminating the Paper Salad gift cards. Panel features were used along the bottom third of each wall display. The store had an extended counter display that acted as a bar and seating area, dressed with homely ceiling lights. At the far end of the stand was a faux window with custom built seating, again dressed with quirky and shabby chic lighting fixtures. The floor was covered in a classic black and white chequered flooring, adding to the shabby chic fun feel. The Paper Salad brand was displayed high-up in an LED feature ensuring the stand could be seen above the competition.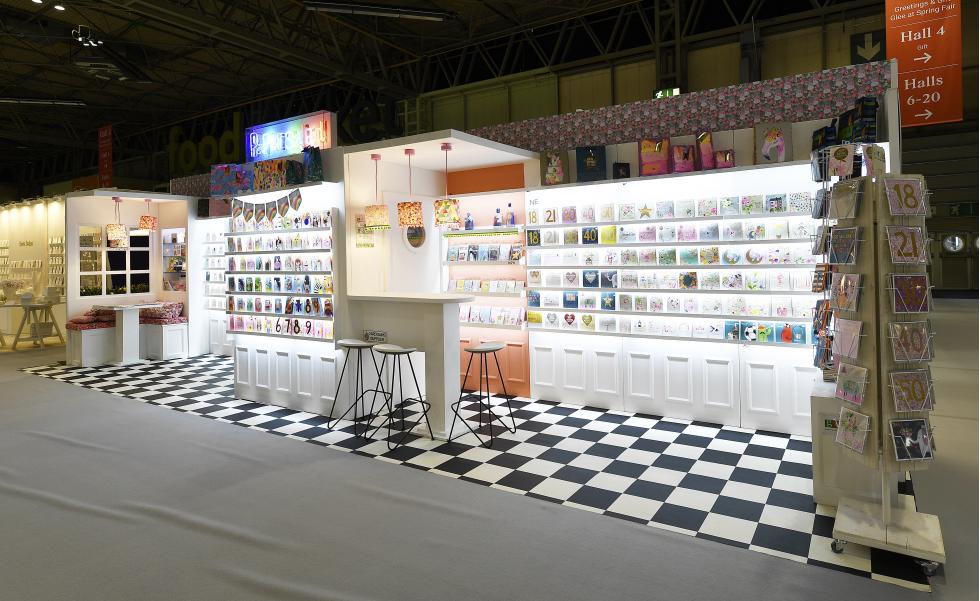 THE OUTCOME

The stand look fantastic at the event. The finished displays were bright, colourful and fun and the quirky seating features provided a homely and welcoming ambience to the exhibition display.
If you'd like to talk to our friendly team about how GH Display can help with your next event, call us on +44 (0)1733 570222 or complete our enquiry form below and we will call you.
ENQUIRY FORM