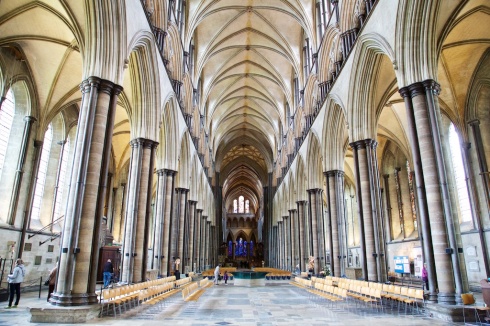 GH Display has provided exhibition and display services to Peterborough Cathedral for over 20 years. Our original display walling systems were installed as permanent information displays in the 1990s and remain in situ today.
SERVICES OFFERED
Art display
Exhibition display
Installation & storage
Working in heritage & listed buildings
THE DESIGN BRIEF
Over the more recent years we have been asked to design and build temporary exhibition displays with feature spotlights, which are used for displaying local art and artifacts during the Peterborough Cathedral art exhibition, six to eight times per year.
A sympathetic and subtle display has been designed with feature spotlights and stand alone display pedestals. An important aspect of the installation work is for our team to work around the general public who are visiting the cathedral. We have to plan the installation carefully to account for health and safety requirements, noise pollution and general disruption.
This experience demonstrates our expertise with designing and constructing displays within historically important and protected buildings, taking great consideration of delicate and precious architecture and interior. The feedback after the art exhibition complimented the displays on how well they subtly fitted into the background, not taking anything away from the magnificent architecture and displaying art work.