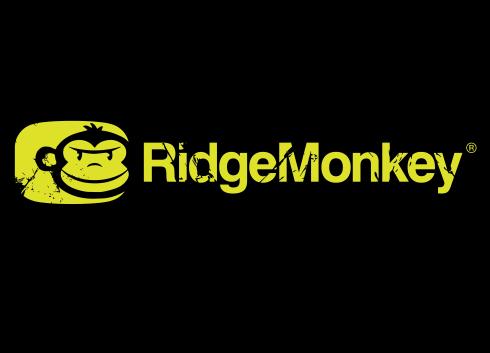 The Ridgemonkey Team have a high quality range of angling products and were after a high quality custom exhibition stand to showcase them at ICAST 2018 in Florida
SERVICES OFFERED
Custom Exhibition Stands
Bespoke Displays
Lightboxes
Tension Fabric Graphics
EXHIBITION STAND DESIGN BRIEF
Ridgemonkey is a think tank of like-minded anglers, striving to bring to market a range of thoughtful products. In a relatively short time the company has grown from a single idea to a multi-channel retailer, selling a range of top quality products. As part of their growth strategy, Ridgemonkey were keen to attend the ICAST Show, the world's largest sport fishing trade show, being held in Florida, USA.
The design brief included the need for product display shelves, backlit illumination of their graphics and a custom designed stand that was modular in design and could be self-built. Paramount to Ridgemonkey's brief was for an exhibition stand that was made from materials that would match their products in terms of the high level of quality and design. They had booked a 9m x 6m floor space at ICAST and their island stand was in a prime position with four open sides.
THE SOLUTION

The final 9m x 6m island stand was completely manufactured from high quality anodised aluminium. The choice of material was ideal for constructing a modular display with 3m lengths that could be cut down to 1500mm long sections, making them much easier to transport and store. The high quality aluminium also lent itself well to the Ridgmonkey brand with its high quality and durable finish. The stand was made from four 1500mm wide x 3000mm high double sided lightboxes, each with seamless fabric graphics. Adjoining the four lightboxes were four non-illuminated tension fabric display stands, each with seamless fabric graphics.
Custom shelves were constructed from folded aluminium and completed with a powder coated black finish. Internal supports were designed to sit within the lightbox and tension fabric display casing, hidden from view once the stretch fabric graphics were installed.
The stand was crowned with a 5.5m x 5.5m canopy constructed from tension fabric profiles made from the same high quality aluminium. All of the displays on the Ridgemonkey exhibition stand were clad with stretch fabric double sided graphics.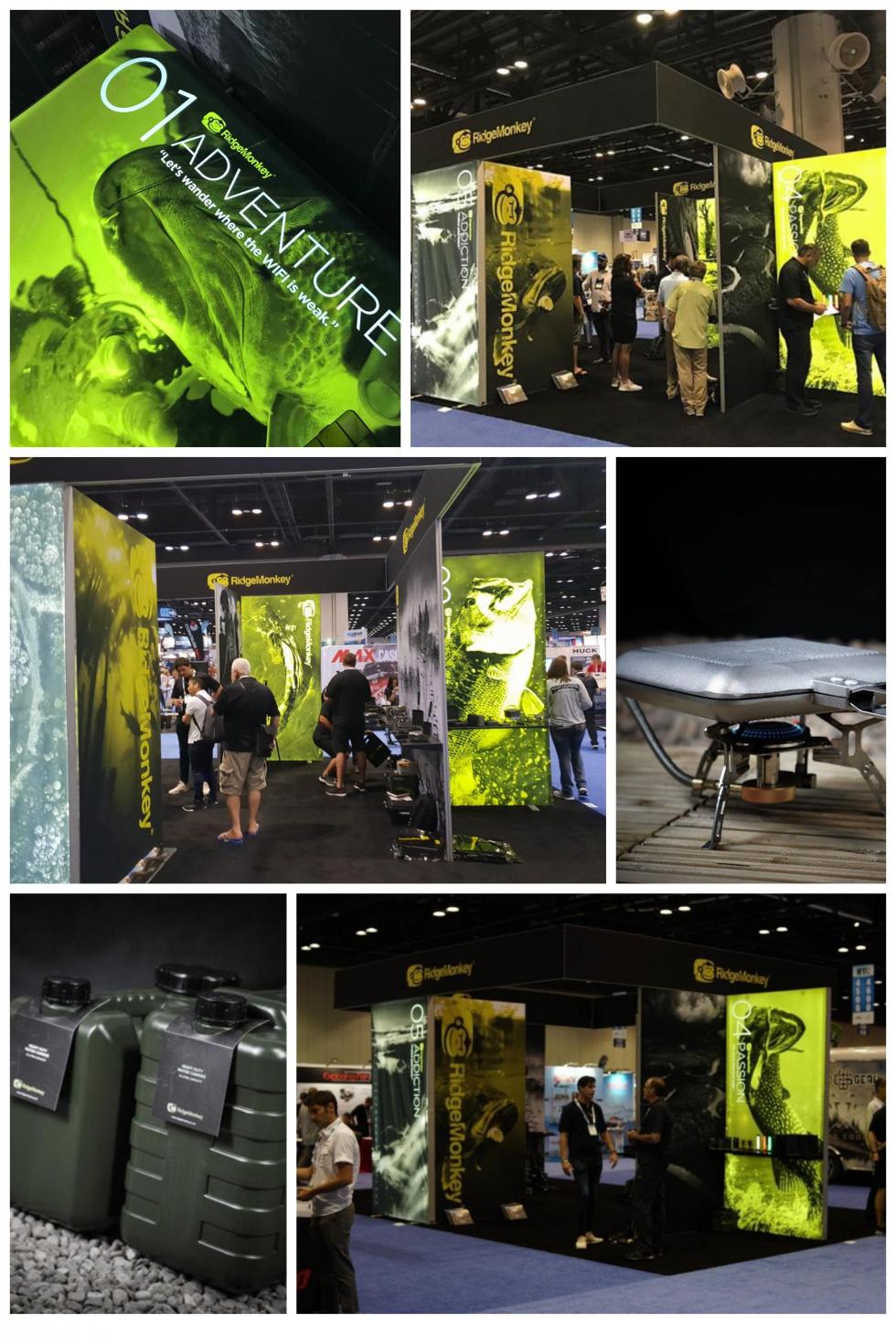 THE OUTCOME
Ridgemonkey had a massive show at ICAST 2018. Their team were in regular contact with the GH Display team throughout the stand build for guidance and advice. The stand was successfully completed by their handy crew who travelled out to Florida and provided them with a great platform to promote their product range on the worldwide fishing and gaming stage.
To get a better feel for how the finished stand turned-out view the short video below broadcast by the Outdoor TV Channel.
RELATED PROJECTS
Click on the images below to browse some of our other exhibition stand case studies