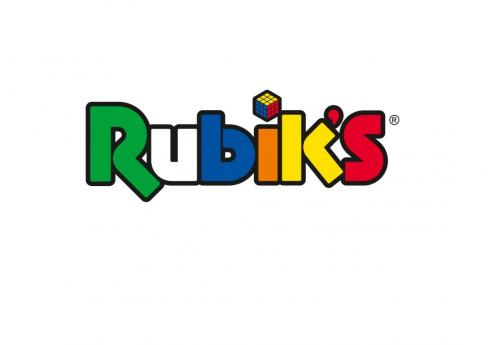 The iconic company were looking to stamp their brand all over this trendy London office.
SERVICES OFFERED
Office Graphics
Office Branding
Wall Decals
Graphic Installation Services
OFFICE GRAPHICS
Working with the creative team at Avidd Design we were excited to produce and install the intricate office graphics for the iconic brand, Rubik's. The office graphics were going to stamp the Rubik's brand all over the London office base and bridge the gap between the brand ethos and the working environment for the Rubik's team.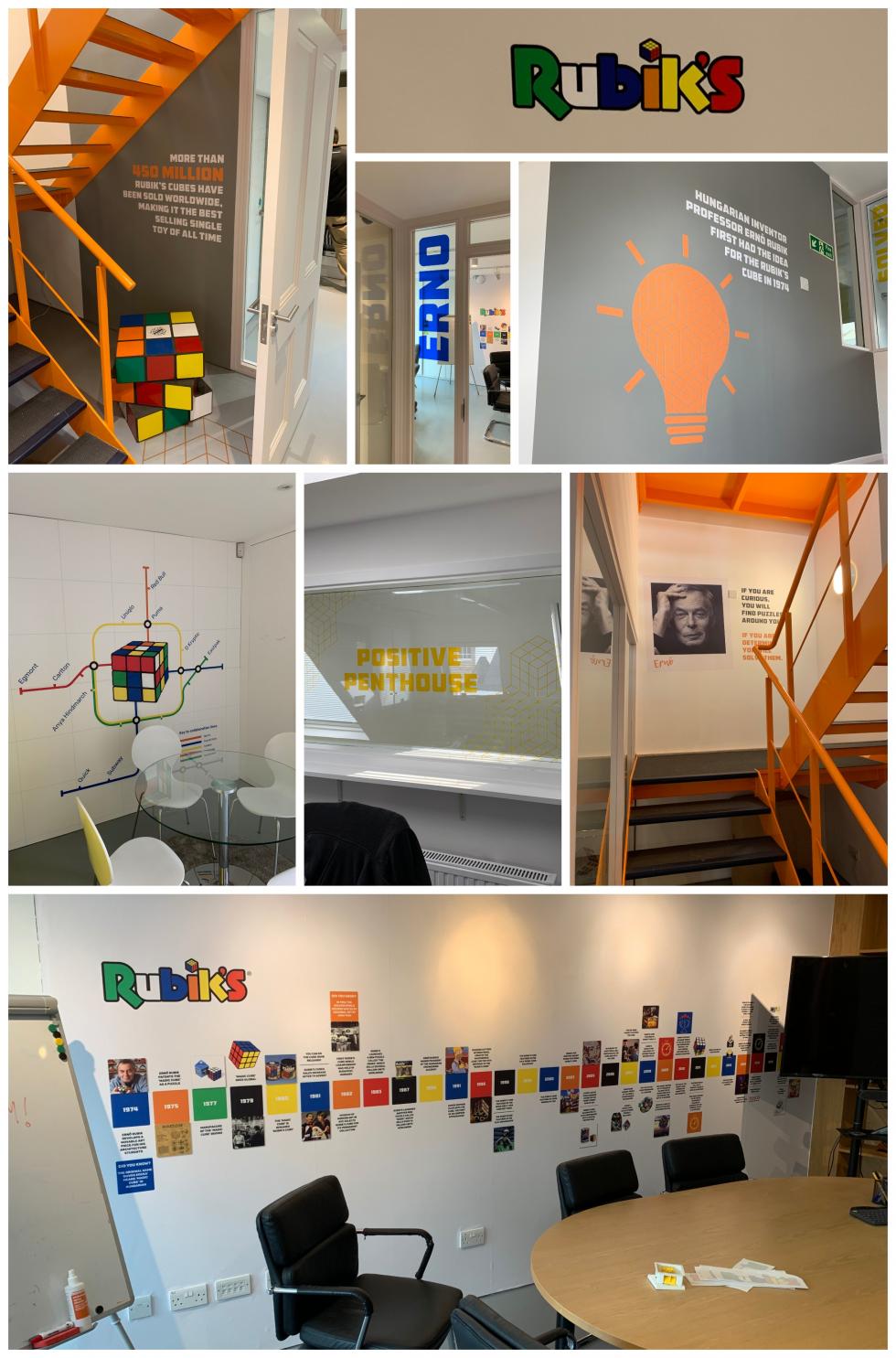 OFFICE GRAPHIC INSTALLATION
Our Graphics Team created intricate cut vinyl Rubik's cubes using custom printed self adhesive vinyl media. These were then applied throughout the various offices, some onto painted walls, some onto kitchen splash backs and others onto glass windows and door.
A Rubik's Cube style tube map was central to one of the meeting rooms and a large company history timeline was created for the Boardroom. Other eye-catching graphics were installed in stairwells, along corridors and entrance receptions, all echoing the archetypal creativity and intellectual design you would expect from the Rubik's family.
This was a complicated print project with loads of fine detail to be considered along the way. The whole project was installed over two days with some snagging revisits required by our team. The end result looked fantastic and gave the Rubik's offices an interior that shouted the brand and company journey from the roof-tops.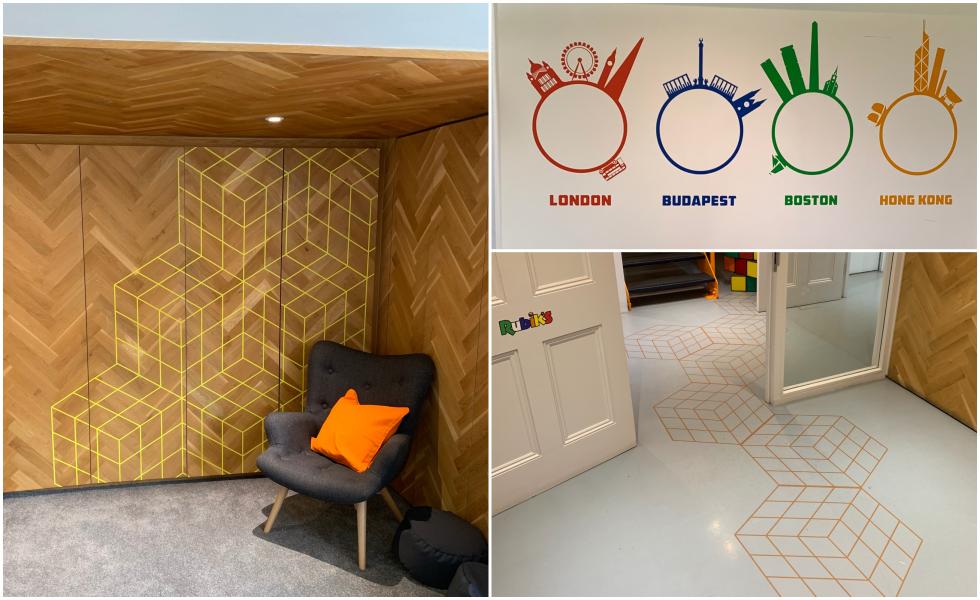 If you would like to get in touch with our creative team about your next office graphics project you can call us on +44 (0)1733 570222 or complete our enquiry form below and we will contact you.
OFFICE GRAPHICS ENQUIRY