This product focused display stand made a big impact at Merchandise World 2019
SERVICES OFFERED
Lightbox Exhibition Stand
Retail Exhibition Stand
Exhibition Stand Contractor
Exhibition Stand Design
EXHIBITION STAND DESIGN BRIEF
Screenworks Ltd were keen to have another illuminating display stand and with more product spaces. The 3m x 4m space only position had two open sides and the focus was to create a contemporary space with a white and bright foundation for the engaging Screenworks merchandise.
THE SOLUTION
The final 3x4 metre stand maximised both walls for product display shelves, clothes rails and hanging displays. Clean white walls with simple vinyl cut logos helped focus attention on the extensive range and high quality branded products.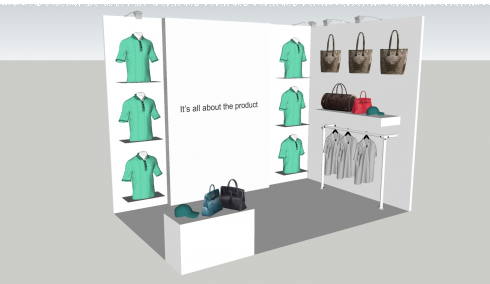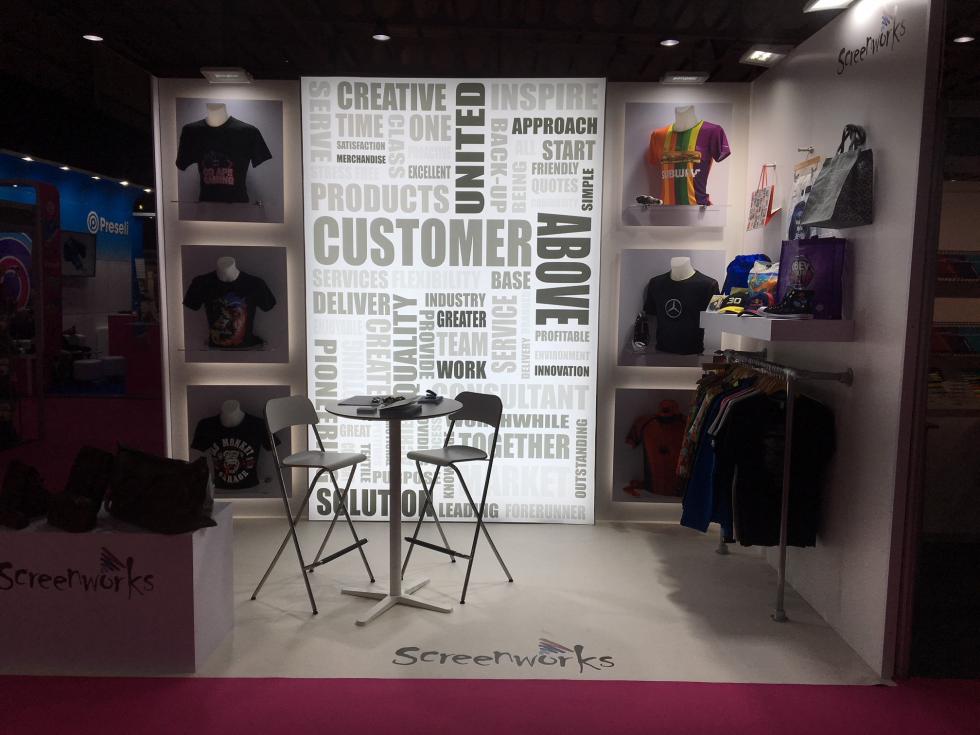 THE OUTCOME
Several exhibition stand designs were considered and a final stand was selected that maximised this popular sized stand space. The larger 4 metre wall was 3m high and hosted a 2m wide backlit lightbox with seamless fabric graphic. Backlit product display panels and acrylic shelves were positioned either side of the exhibition lightbox. The second smaller 3 metre wall had a range of hooks, shelf displays and clothes rails. A rectangular plinth provided additional product display space in the front corner of the stand. This doubled-up as a useful stand storage space.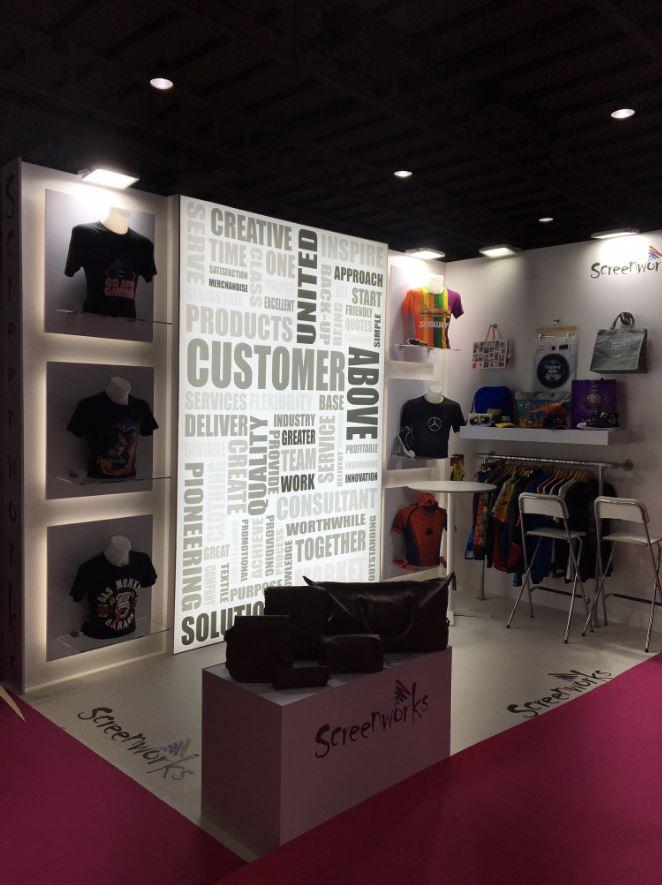 If you would like to talk to us about your next exhibition or event call on +44 (0)1733 570222 or complete our enquiry request form below.
ENQUIRY FORM