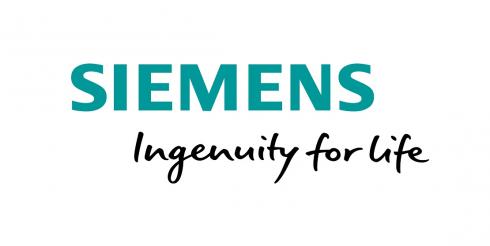 Siemens approached us about a simple yet effective exhibition stand for Transport Ticketing 2020.
SERVICES OFFERED
Exhibition Stand Builder
Exhibition Storage
Exhibition Graphics
Display Stand Design
EXHIBITION STAND DESIGN
Siemens Mobility had secured a 6 metre x 3 metre floor space at the Transport Ticketing event. They were looking for a light and open display stand that would welcome visitors on easily and allow them to meet with the Siemens team. There was to be content streamed throughout the event so somewhere for screens to be positioned was important. The general feel of the stand was to be light and clean with an almost minimalist finish to the surfaces and displays. A place for visitors to sit as well as somewhere for literature, merchandise and staff belongings to be securely stored was required.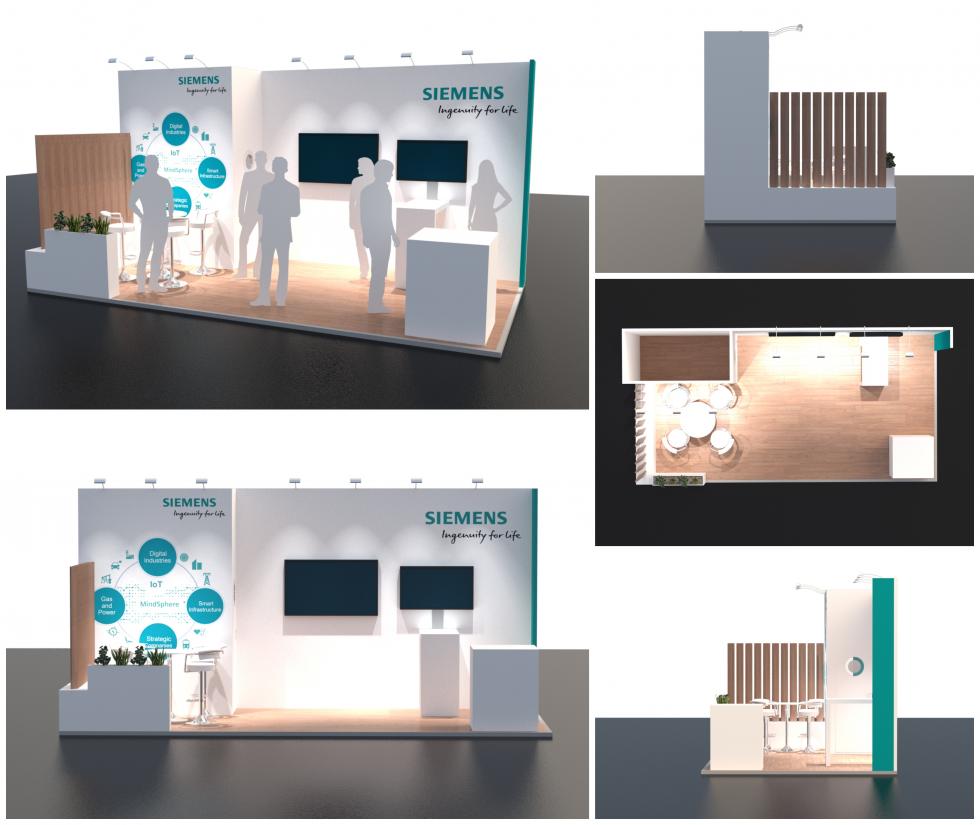 THE SOLUTION
The stand design had a clean white back wall where two screens were mounted to provide viewing space for the Siemens messages. The one enclosed side of the stand had a slatted timber design feature and clean white planters. This was complimented by the wood vinyl flooring and white work station. A discreet store provided a secure and practical place ensuring the exhibition stand could remain clean and tidy throughout the Transport Ticketing exhibition. Central to the exhibition stand was a large display plinth with a printed graphic. To ensure visitors to the exhibition could find the Siemens stand easily we installed two double sided foamex graphics, hanging them from the roof trusses.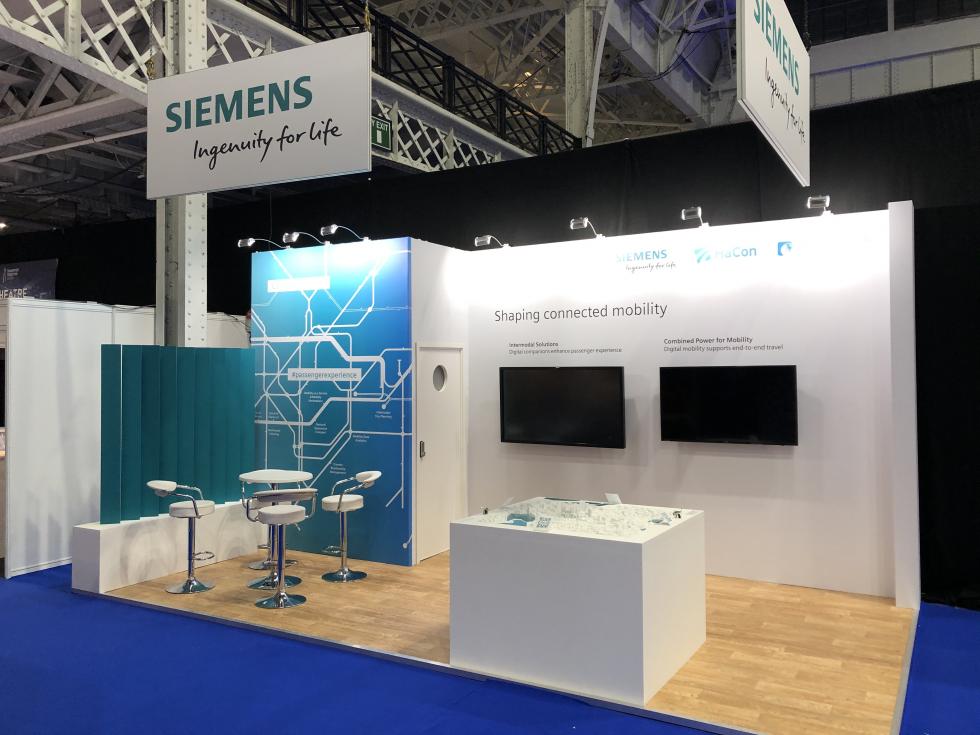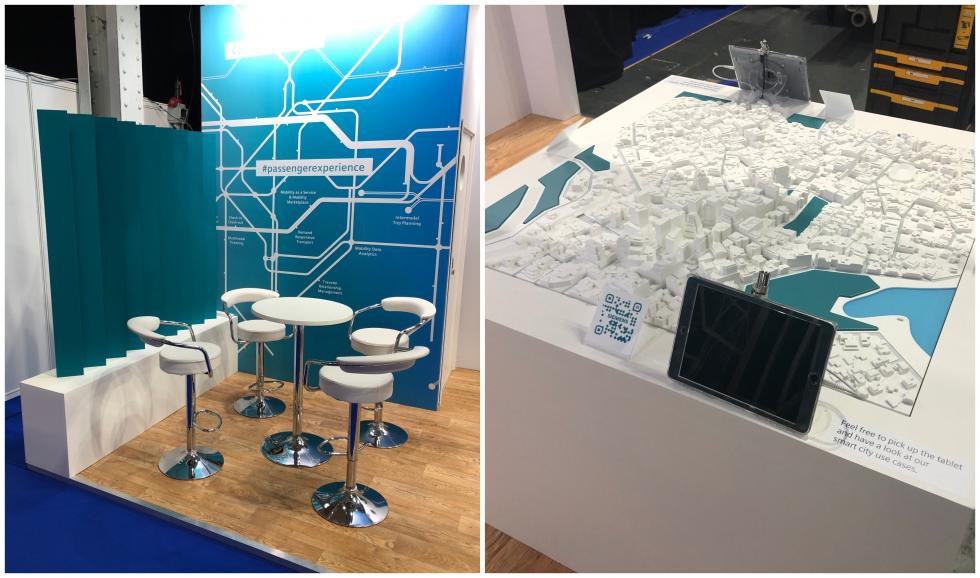 THE OUTCOME
The final exhibition stand was simple in its design, but highly effective as a meeting space at the event where Siemens messages and video content could be streamed effortlessly to visitors. The finish of the stand was of a high quality and Siemens had a busy and positive event.
If you would like to talk to us about your next exhibition stand you can complete our enquiry form below or call our friendly team on +44 (0)1733 570222.
ENQUIRY FORM