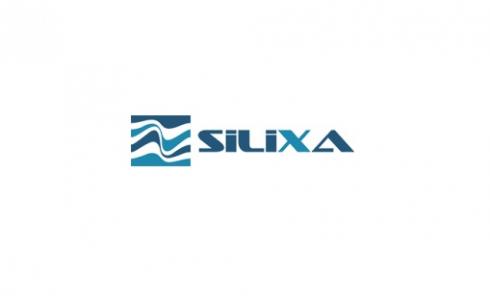 Silixa were exhibititing at the 79th EAGE Conference & Exhibition hosted in Paris in 2017 and GH Display were pleased to be chosen as their stand builder.
SERVICES OFFERED
Custom Exhibition Stands
Exhibition Stand Builders
Exhibition Graphics
Exhibition Stand Design
EXHIBITION STAND DESIGN BRIEF
Silixa Ltd were planning to showcase their latest advances in distributed fibre optic technology at the industry leading exhibition and conference, EAGE (Eurpoean Association of Geoscience Event). They had booked a 6 metre by 5 metre well positioned floor space and required a custom designed exhibition stand to be transported and installed at the event in Paris from the 12th to 15 June 2017.
EXHIBITION STAND BUILD

The custom exhibition stand took the form of a two open side display, joined centrally with a walk in storage room. At the far end of each wall was positioned a 3 metre tall built in unit, used to house two large wall mounted screens with work shelves below. One of the large wall areas was constructed using an aluminium tension fabric system and was covered in a seamless dye sublimation printed fabric graphic. The other large wall was glad in large format printed media.
The Silixa branding was present throughout the stand including a large bespoke sign position tall above the store room and also on the custom designed reception counter. GH Display supplied hired walling, raised flooring, furniture, screens and literature stands.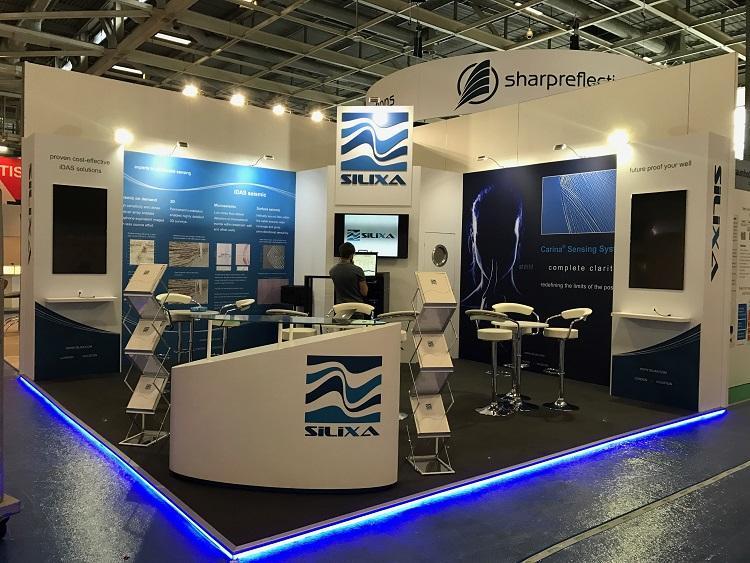 THE OUTCOME
The event was a great success for Silixa Ltd who were pleased with the look and functionality of their exhibition stand. The were pleased with the addition of the underfloor lighting, which helped to illuminate their display and make it stand out from the neighbouring exhibitors.
GH Display build and transport exhibition stands all around the UK and overseas. If you would like to enquire about our exhibition stand services you can call and discuss it with one of our friendly team on +44 (0)1733 570222 or complete the design brief form below and we will be in touch with you shortly.
EXHIBITION STAND DESIGN BRIEF FORM