We were asked to build and install some of the first vaccination booths for the roll out of the UK COVID Vaccine programme. Time was not on our side so it was all hands to the pump!
SERVICES OFFERED
Vaccination booths
Vaccine Pods
COVID Testing Pods
Manufacture & Install
We were excited to build and install one of the first COVID Vaccination hubs. Late on Friday the go ahead was given and by Sunday evening the vehicles were loaded and ready to deliver the COVID vaccination booths, first thing Monday morning. The team set off early for an 8am install at a Liverpool hospital.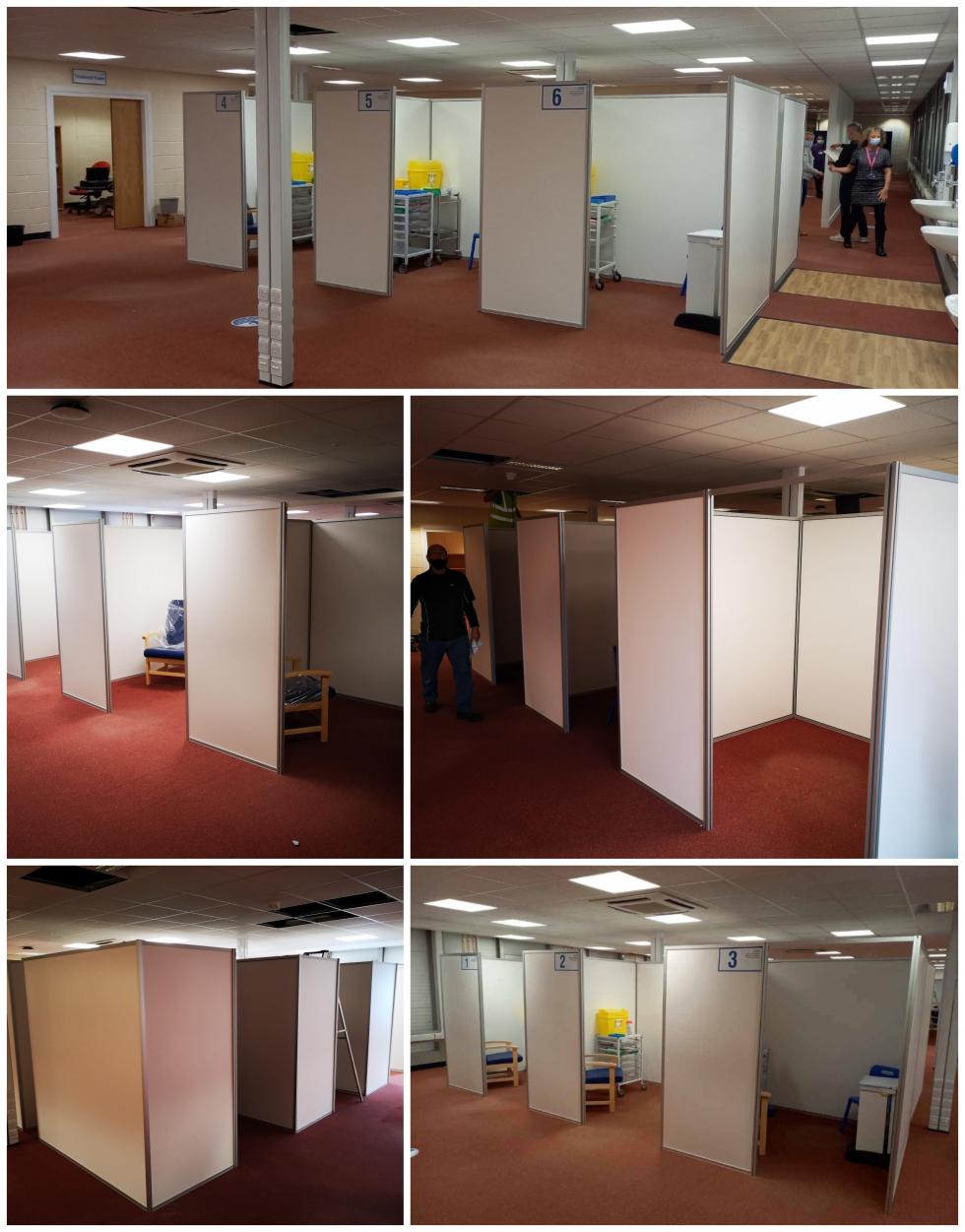 COVID Vaccination Pods
The final size and design was a two metre square booth by two metre's high. The ideal layout for the vaccination venue were four banks of four vaccine pods. All vaccination pods were manufactured by us, made from UK sourced aluminium and PVC foam infill panels. Each vaccine pod is designed to reduce the spread of infection and lend itself to being easily cleaned and disinfected. The Vaccination Booths each measured 2 metres x 2 metres x 2 metres. The entrance of each booth had a partial return wall, measuring one metre wide to provide privacy when required.
Our professional team of stand builders can manufacturer and install your COVID vaccination booths throughout the UK. Just call us on 01733 570222 to discuss your specific project or complete the Vaccination Booths Enquiry Form below and we will contact you.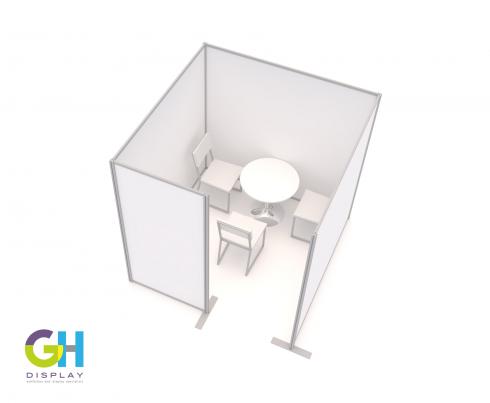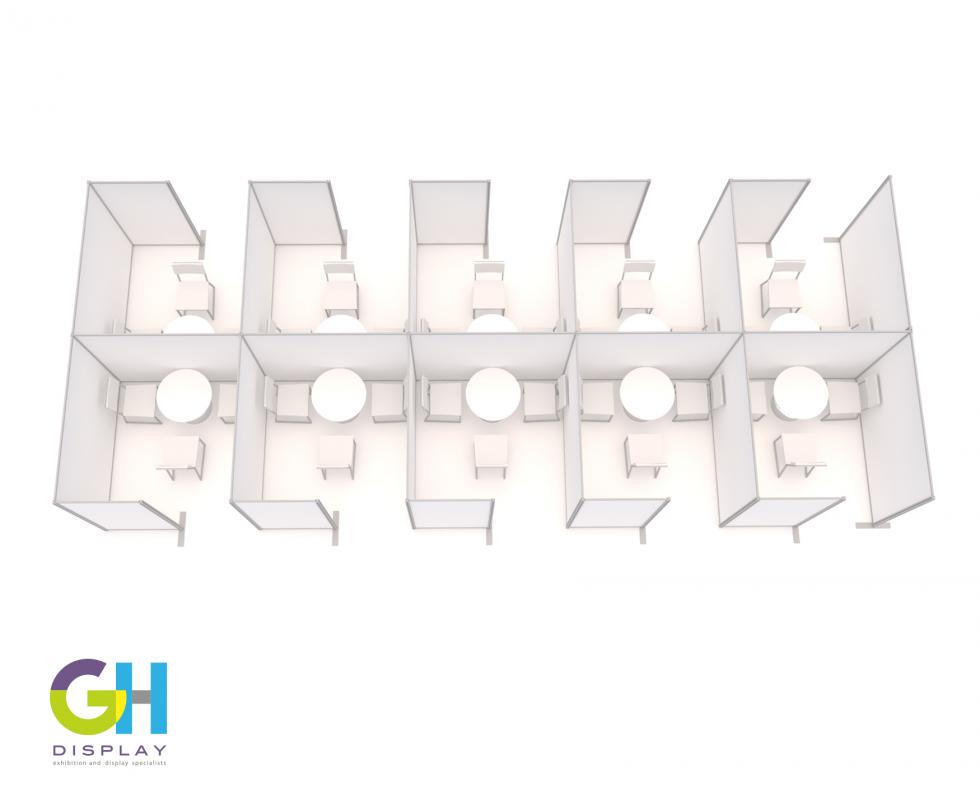 If you would like to talk to us about your Vaccination roll out please either call on 01733 570222 or complete the enquiry form below and we'll be in touch with you.
VACCINATION BOOTH ENQUIRY