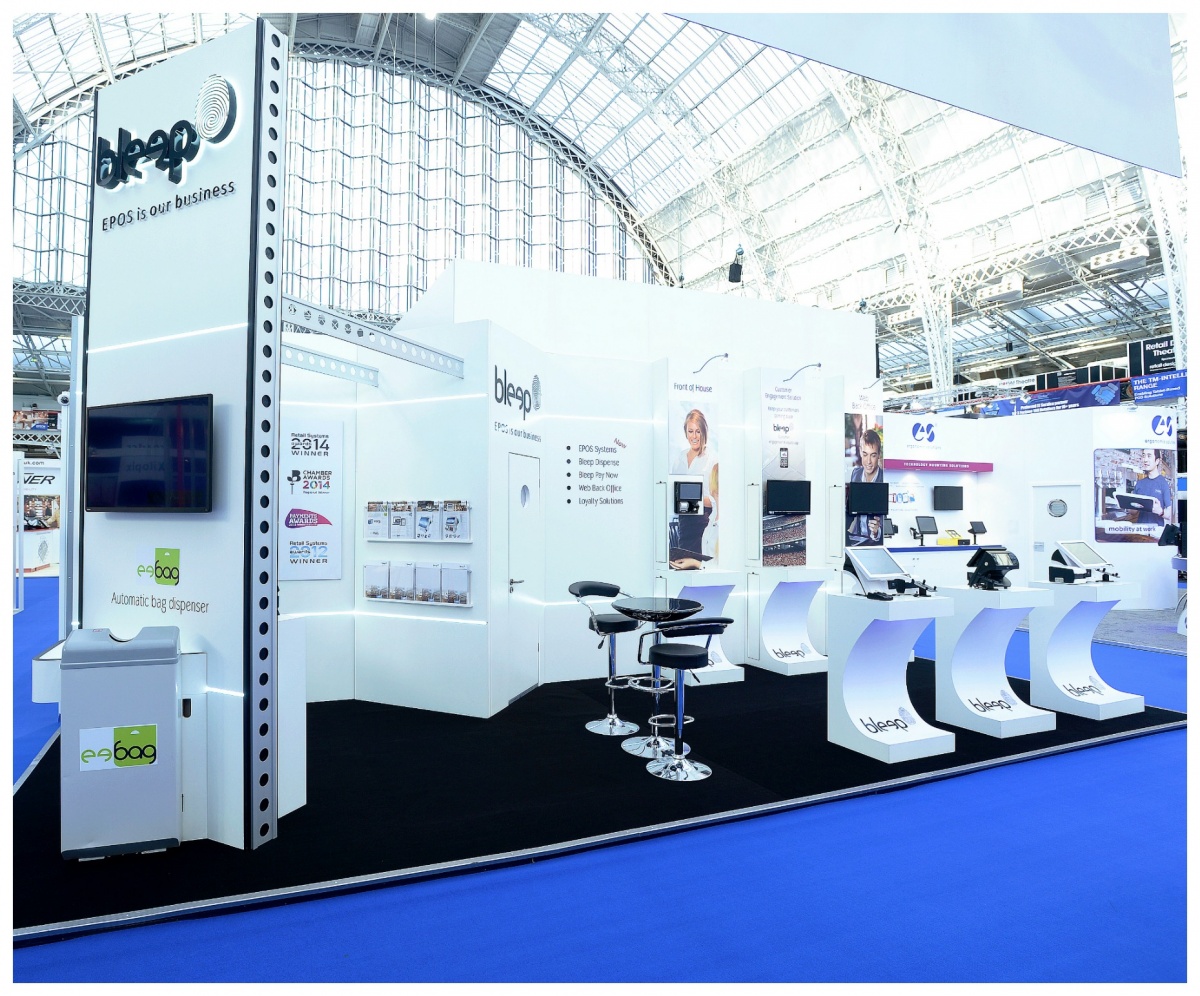 Location location location
It really does make a difference where you live whilst at the exhibition. Book early and get the best seats in the house. Stand size and location will determine the cost of the floor space and this will give you an idea of which spaces are considered to be the best by the organisers.
The main locations can be summarised as; side, corner and island. Each has pros and cons. Most stands at an exhibition are on the sides and for this reason it is easier and cheaper to design a stand for a side position that you'll have more chance of reusing at other shows. Corner plots are often great because you get passing trade from more than one direction, meaning better footfall. Island stands can also be very effective in delivering footfall because visitors often, like sheep, all wonder straight down the middle! If you have an island you will need to anticipate the approach routes so that branding graphics and other features can be angled appropriately. For this reason, island stands are often more expensive to build.
Ultimately, you want to be seen so make sure your stand position is visible to as many entrances and routes as you can afford. If your stand location is going to be obstructed by other exhibitors – think height and consider this when designing your stand (for more on this point see our article 'Exhibition stand design: our top tips').
Larger exhibitions are sometimes spread between different halls. Consider how easy it is to get from one hall to another and whether this could impact on the number of visitors who make the extra effort to visit hall two or three. Consider where the refreshment facilities and toilets are and whether it may be beneficial to secure a stand position on this thoroughfare.
Think about your neighbours – they could be a help or a hindrance. Too many of the same can make it more difficult for visitors to distinguish between your USP and your nearby competitors. Being near an industry leader can help attract the right type of visitor to your area of the hall.
If you've been offered an awesome 'discounted deal' by the organisers with a short window to book, then you may find that the floor space you're being offered is a bit pants! Check it before you book. Most organisers publish a floor plan on their websites.
If you are reading this and feel that you already have a lousy position at the exhibition, never fear. Just make sure you do lots of pre-show promotion – see part 1 of this series.
This article is part of a series of ideas and tips published by GH Display. To read future articles as and when they are published please follow us via the social media links at the bottom of the page.
© 2014 GH Display