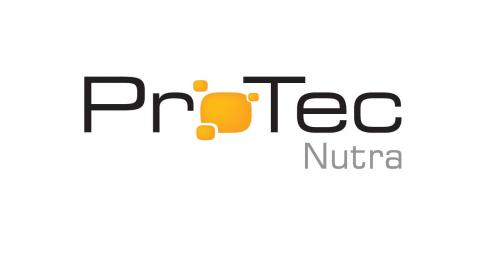 Protec Nutra were attending two international shows in late 2021 and needed an exhibition stand that would work equally well at both events.
SERVICES OFFERED
Custom Exhibition Stand
Exhibition Stand Design
International Logistics
Exhibition Storage
EXHIBITION STAND DESIGN
Protec Nutra wanted their exhibition stand to look and feel lush, vibrant and organic. They were attending a show in Geneva in October where the stand would be used in a 6 metre x 6 metre space. The same exhibition stand would then be extended and taken to Frankfurt where it would be used in a 4.5 metre x 7.5 metre space. Both spaces were open three sides.
THE SOLUTION

We achieved a natural and organic feel to the stand with a textured back wall created from timber and clad in foliage material. The vibrant green foliage was the backdrop for a 3D custom illuminated Protec Nutra sign, combining an organic feel with a sleek and modern company image.
The exhibition stand had two large wall mounted lightbox displays, both used on the walk in store walls. The display stand had product display units and custom made workstations for face to face product demonstrations. We created a separate meeting space with low table and chairs and at the front of the stand a reception counter was positioned.
The counter and product display plinths each had LED features that created a halo illumination around the skirt and an up-lighting illumination underneath the products.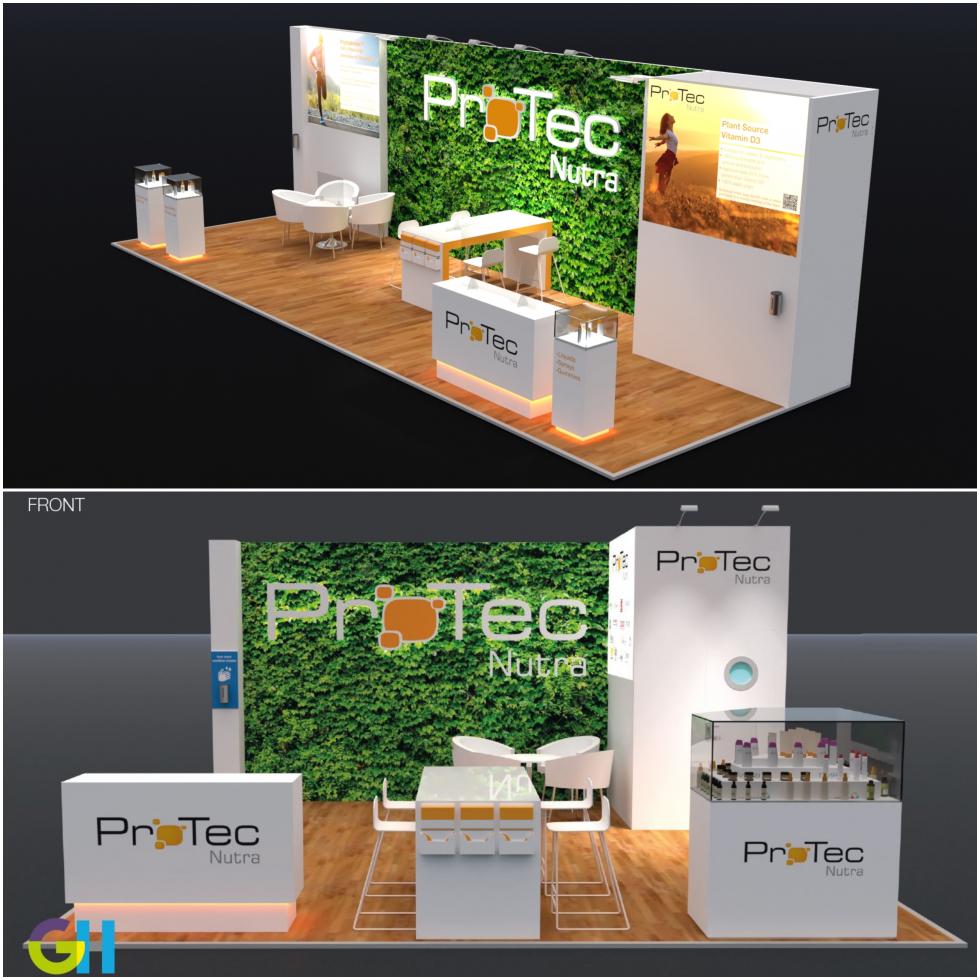 THE OUTCOME
The exhibition stand looked fantastic at both shows and provided an eye catching and sleek backdrop to the range of products on the Protec Nutra stand. The two slightly different designs worked well to attract visitors to the stand and also provide a great return on investment for Protec who could use the bespoke display components, albeit in a slightly reconfigured way, at both events.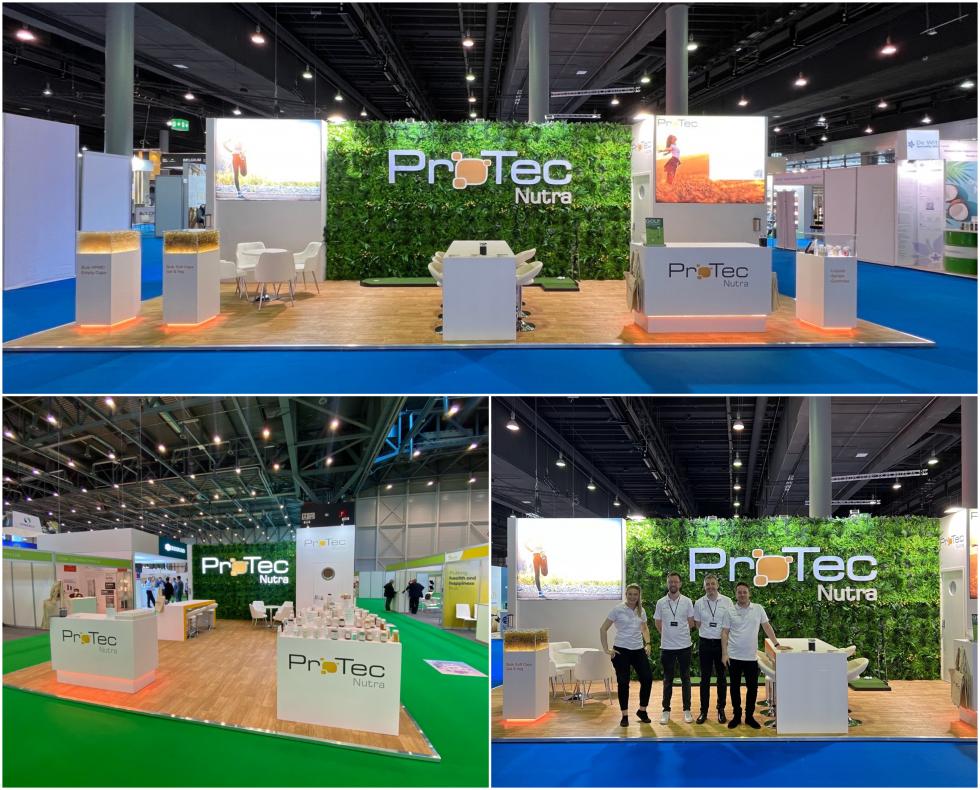 To enquire about your next exhibition stand or event you can either complete our form below and we will call you or please feel free to call our friendly team on +44 (0)1733 570222 to discuss your brief.