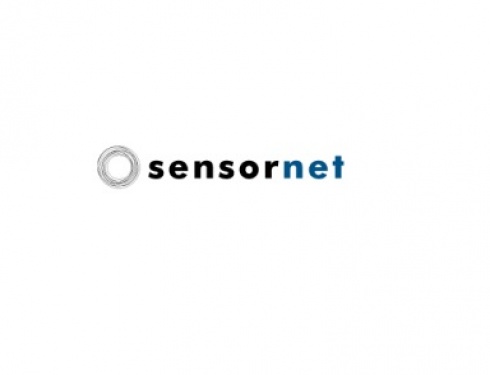 Sensornet required a working demonstration area in their manufacturing warehouse to showcase the technical capability of their fibre optic sensors and monitoring systems.
SERVICES OFFERED
Custom display
Showroom display
Installation
Electrical & data
THE DESIGN BRIEF
The demonstration area needed to fill a floor space of 6 x 5 metres, be connected to calibration software via PC's and include lighting and branded graphics.
THE SOLUTION
The approved design was structured around a central workstation complete with stools and monitors. The main desk overlooked a large branded wall with enough space to accommodate a projected screen and built in digital LED temperature gauges. A built in webcam was installed within the unit so that any demonstration could be broadcasted through the internet. A pelmet surrounded the structure above all four sides, with built in spotlights. Two sides were completely enclosed with white walls, one for branded graphics and one for the projected screen. The third wall was completely open allowing for an alternative access and giving a sense of space to the floor area, should the demonstration or number of visitors require it. A false sliding wall was installed to allow the open side to be enclosed should this option be needed. The panels were finished in white and blue high pressure laminate with coordinating blue carpet tiles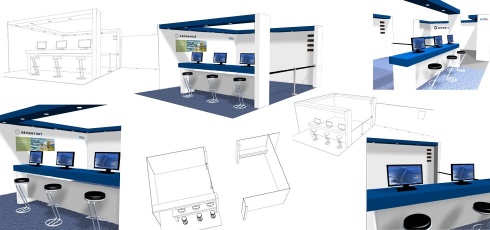 The finished design was built off site at GH Display and then installed within the customers premises within one working day.
Our installation team carried out all of the electrical and data installation work, including built-in heaters, IT equipment, screens, temperature controls, spotlights and associated switches. The entire installation was smooth and without any delays. Sensornet had an all singing and all dancing demonstration area by the next business day.
If you would like to get in touch about showroom and reception displays please call us on +44 (0)1733 570222 or complete the design brief form to the right.