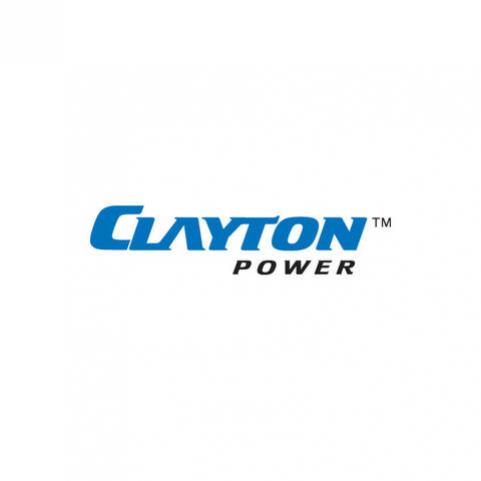 Clayton Power were looking for a striking exhibition stand to showcase their compact lithium battery based power systems.
SERVICES OFFERED
Custom Exhibition Stands
Exhibition Stand Hire
Large Format Graphics
Installation Services
EXHIBITION STAND DESIGN
Clayton Power had booked a relatively large stand space at the CV Show 2021 and wanted to ensure their stand provided a high impact backdrop to their state of the art technology.
The stand was to host a large vehicle that would be used to demonstrate their lithium battery packs. They also had 4 digital displays that would be powered by their batteries. It was essential for visitors to the stand to be able to sit and meet with their sales team and for their to be spaces for refreshments and storage.

THE SOLUTION

When designing this 11 metre x 8 metre exhibition stand it was important that we struck a balance with creating an impactful backdrop alongside practical components that the space needed to deliver for the sales team.
The space had a large pillar along the back wall of the stand and we disguised this with a large walk-in store area, providing ample storage space. On the other side of this storage area we created a comfortable meeting space that fitted nicely into an alcove
A large curved refreshment counter sat along the store wall and a reception counter was positioned at the front of the stand.
The customer opted to not have a raised platform floor and instead showcase the power of their lithium battery packs, which powered their custom digital displays throughout the show.
THE OUTCOME
The hired custom exhibition stand offered fantastic value for money. The client's large space was striking and the 4 metre tall walls ensured they were seen above their competition.