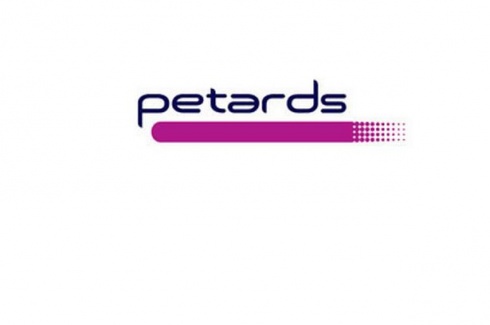 This part hire, part purchased exhibition stand is an excellent example of a unique custom design that has been adapted to various sized spaces and layouts.
SERVICES OFFERED
Custom exhibition stand
Exhibition stand hire
International exhibition services
Exhibition stand builders
Exhibition stand storage
EXHIBITION STAND DESIGN BRIEF
GH Display were approached about designing, building and international installation of a new exhibition stand for Petards Group at their forthcoming show at InnoTrans 2014, Messe, Berlin. With a history dating back over 60 years, Petards Group is a world-wide leader and established innovator in the sectors of Transport, Emergency Services and Defence. Our design team got an exhibition stand brief and after a few weeks of consultation took back four design options of varying complexities and budgets.
EXHIBITION STAND BUILD
The new exhibition stand comprised of a bespoke striking design, featuring two large oval structures, one hosting a plasma screen and one partially hollowed oval, framed with LEDs and complimentary brand colour filters. Both structures were set at an off-centre angle, providing an interesting architectural feature to the stand floor area as well as a practical seating and table solution for visitors. The angular hired wall system surrounded the stand on two sides, framed with a feature plinth complete with down-lights and feature graphics. Further LEDs and colour filters were used on the wall to tie the design in with the colours and LED lighting on the oval structures.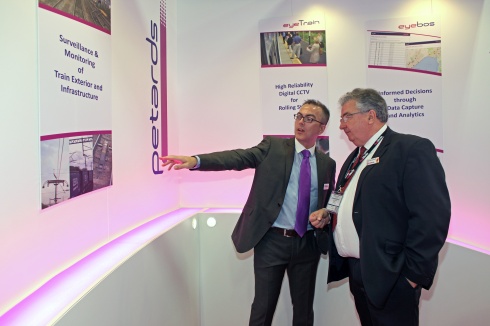 THE OUTCOME
Petards Group were pleased with the look and functionality of the exhibition stand and reported a successful exhibition show at InnoTrans. GH Display transported all the stand materials to Berlin, taking care of all logistic and custom arrangements and associated documents. Our team then dismantled and transported the stand back to our workshops in Peterborough where it is securely stored. Petards have a full exhibition programme for 2015.
If you would like to enquire about a custom exhibition stand to buy or hire please complete the enquiry form below or call us on 01733 570222 to talk through your requirements.
ENQUIRY FORM