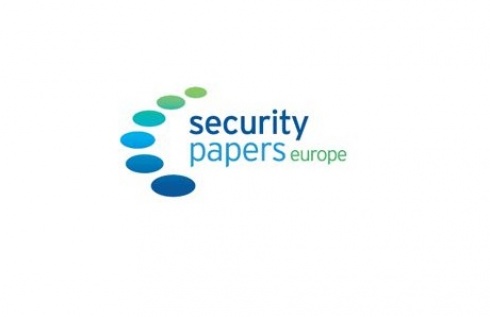 Security Papers Europe commissioned us to design and build a truly original exhibition stand, one that would literally illustrate their product!
SERVICES OFFERED
Exhibition stand design
Custom build
International stand logistics
Exhibition equipment storage
EXHIBITION STAND DESIGN BRIEF
The brief was to create a stand centred around a giant roll of money, with an area for meeting and greeting visitors and somewhere for information graphics to be mounted.
Essential to the design was to create a stand that could be reconfigured for different sized spaces. As with all our stands, this display was designed and built to high a quality ensuring that the customer gets an excellent return on their capital investment, with endless opportunities for reuse.
EXHIBITION STAND BUILD
The curved design of the main custom display piece was the most challenging aspect of the stand and the finished product was a credit to the skill of our senior stand builder. The money roll had a backlit glazed table built within it as a clever and illuminating way to display the company products.
This stand was built using a combination of lightweight aluminium frames and crafted mdf. There were six oval lightboxes throughout the stand, three of which were integrated within the main custom display. Three further lightboxes were positioned within the main back wall. High quality graphics were produced by our print team and furniture and literature stands were hired.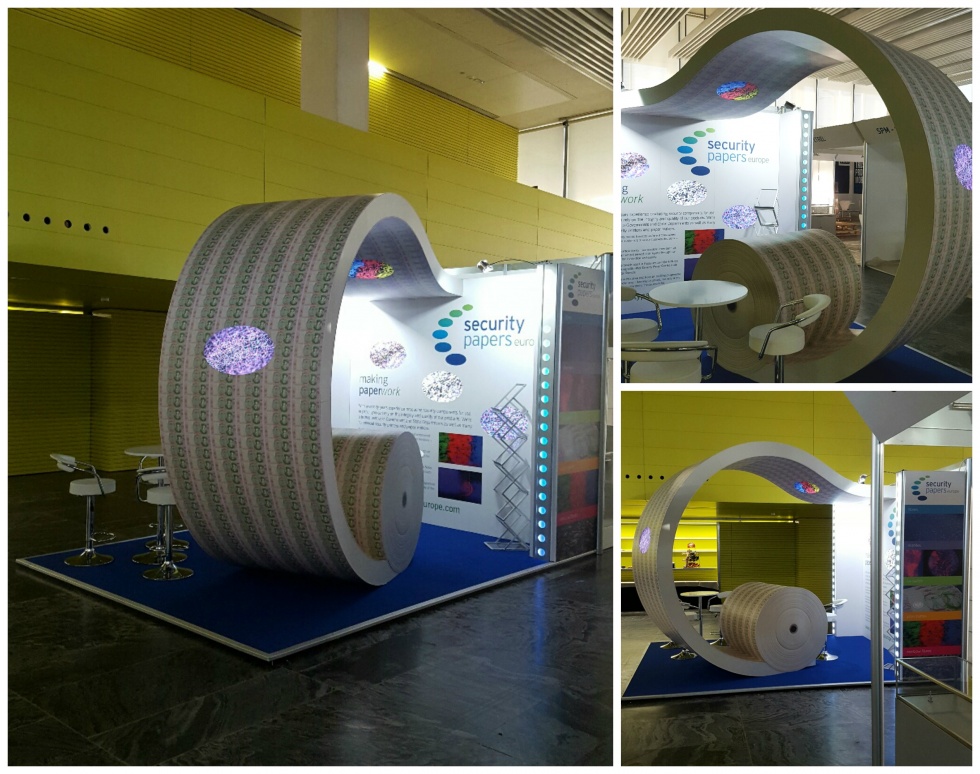 Security Papers were extremely pleased with how the exhibition stand turned out. The design was warmly received at Security Printers exhibition in Seville and created the impact the customer was hoping for.
If you would like to talk to us about your next exhibition stand please call on +44 (0)1733 570222 or complete our quick quotation request form below and we wil contact you.