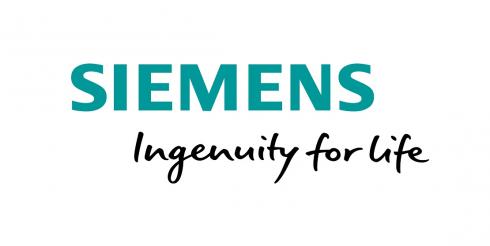 We reconfigured the Siemens custom exhibition stand for their forthcoming event at the UK AD & Biogas Conference 2017.
SERVICES OFFERED
Custom Exhibition Stand
Exhibition Graphics
Exhibition Stand Installation
Exhibition Stand Storage
EXHIBITION STAND DESIGN BRIEF
Siemens had secured a stand only space for a 4 metre by 7 metre exhibition stand at the UK AD & Biogas World Conference 2017. We took the Siemens owned custom modular exhibition stand and combining it with 3 metre tall GH Display hired exhibition walling created a simple but impressive display stand.
EXHIBITION STAND BUILD
Producing high quality graphics for the custom modular exhibition stand we clad the aluminium framed panels with Siemens biogas engineering graphics. Using curved aluminium angles we created a walk-in store area along the 7 metre wall, which in turn provided a perfect place to mount a screen for streaming company videos. Using another curved part of the modular system we were able to create a set-back meeting space, accommodating a hired table and chairs. Across the corner of the L shaped stand we used further curves to create interesting angles and large areas for presenting more company information. Another screen was mounted on the 4 metre wall and hire counters were positioned under each screen providing either a display or work area.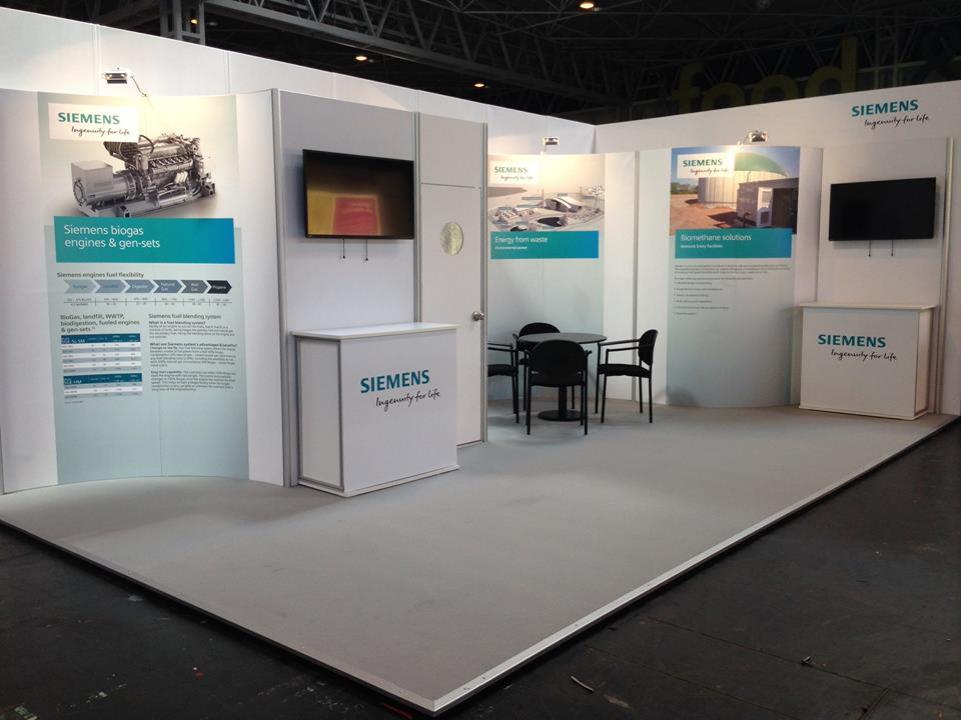 THE OUTCOME
The final stand was a great solution where we could reconfigured an already owned client custom modular stand to make it work well in the space available and provide a great return on investment for the client.
If you would like to find out more information about our custom exhibition stands you can view exhibition stand design page, our exhibition stand builders page or our modular exhibition stands to discover more.
Alternatively complete our quick design brief form below and a member of our team will be in touch with you shortly.
EXHIBITION STAND DESIGN BRIEF FORM