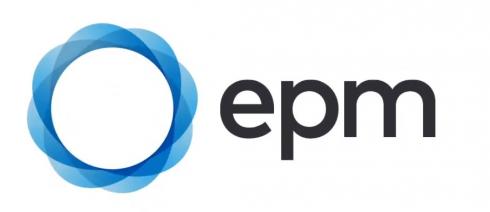 EPM were sponsoring the Schools & Acadamies Show 2019 and were looking for an engaging custom exhibition stand
SERVICES OFFERED
Custom Exhibition Stand
Exhibition Stand Design
Exhibition Stand Builder
Exhibition Graphics
EXHIBITION STAND DESIGN BRIEF
For 2019 Education Personnel Management had secured a 6m x 3m space in a prominent position close to the hall entrance of the School & Academies Show. Their exhibition stand was to have a two open sides layout and the client were looking for a welcoming space that would attract and engage visitors, whilst demonstrating their highly responsive Education Industry service options.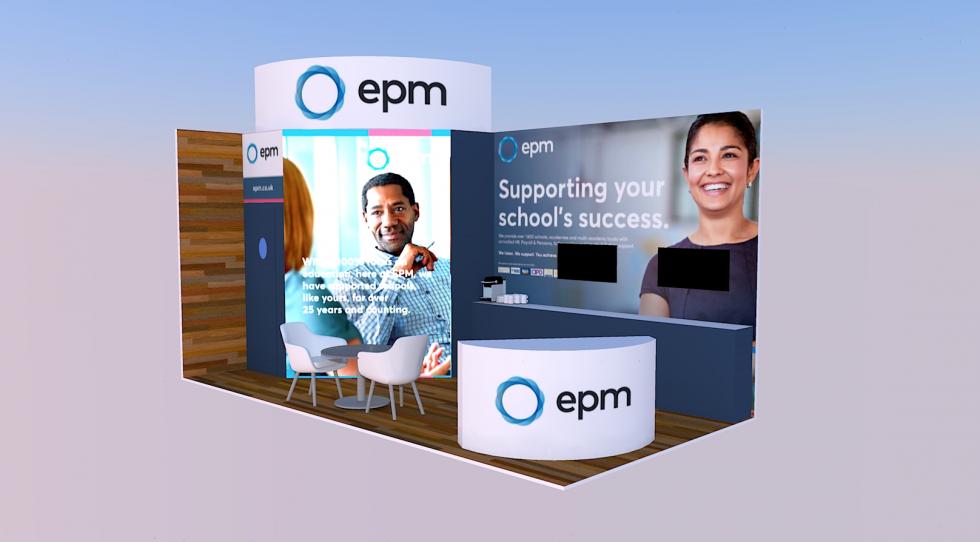 THE SOLUTION

The final exhibition stand design incorporated backlit illuminated walls, high-up branding, under counter lighting features and a meet and greet space. A hidden walk-in storage area was built across the corner of the exhibition stand and this was fringed by a 2m x 3m exhibition lightbox. Mounted above the lightbox store was a curved header banner that ensured the EPM branding could be seen above the competitors exhibition stands. A long counter with under counter storage and hidden LED lighting was built along the main wall where a wall mounted TV was positioned to demo software and a refreshment station was discreetly incorporated at one end. A custom curved counter and meeting area completed the stand providing a central reception area and an important space to meet obtain leads.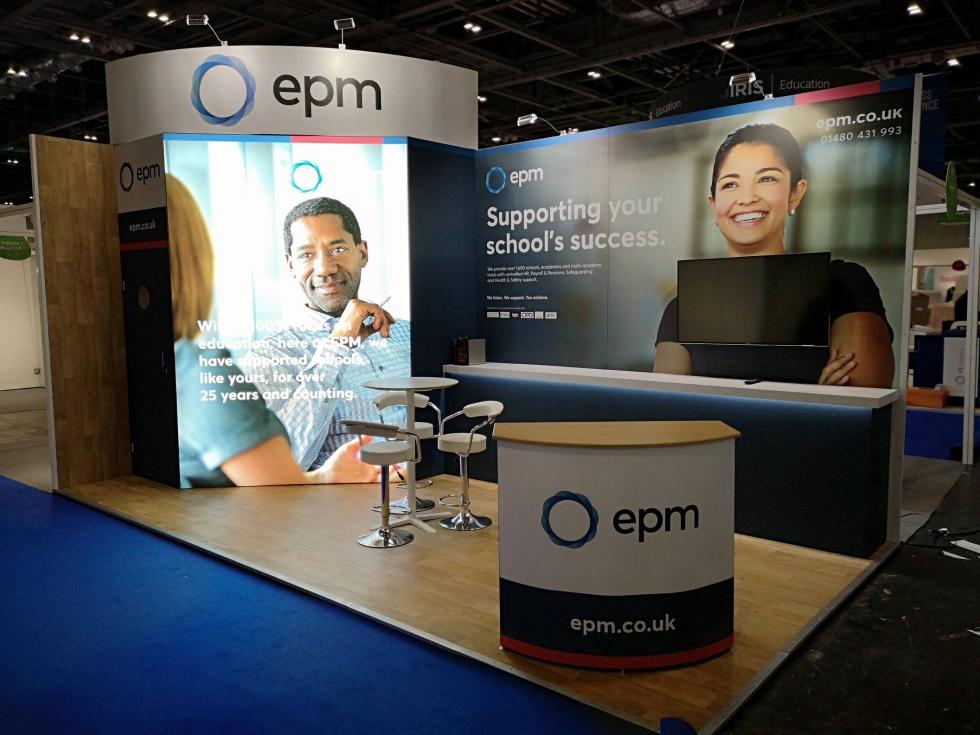 The EPM custom exhibition stand looked great and the feedback we had from the client was positive. "Thanks for all your help with sorting the stand. Once again, we were really impressed by you guys and the stand looked amazing".
If you would like GH Display to design and build your next exhibition stand please complete our design brief form below and a member of our sales team will contact you. Alternatively please feel free to
Call us on +44 (0)1733 570222.
DESIGN BRIEF FORM