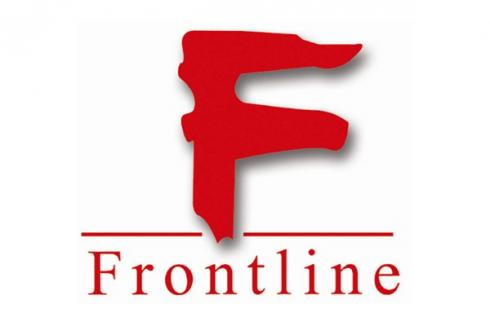 Frontline Magazine Distributers appointed a talented design team to deliver them an office interior that was as much stylish and as it was spectactular. GH Display were chuffed to tag along for the ride!
SERVICES OFFERED
Graphic production
Vinyl cut decals
Graphic installation
Office graphics
THE DESIGN BRIEF
Working alongside the talented design teams at Cann Creative and Visual Etiquette we contributed to the creation of a beautiful and enlightened office interior for the successful magazine Distribution Business, Frontline Ltd. The 12,000 square foot office space in Stuart House was to be transformed into a contemporary and fresh working environment and our role in this exciting project was to produce and install vinyl cut manifestations throughout the various meeting rooms, Boardrooms and staff breakout areas.
THE SOLUTION
Our involvement of this office refurbishment project was the production of intricate geometric designs, which were printed onto high-tac self adhesive media and then cut using our vinyl cutter. Each graphic panel was weeded by hand and the printed cut decals were then taken to the customer's office out of hours and applied directly to the glass walls, windows and room partitions.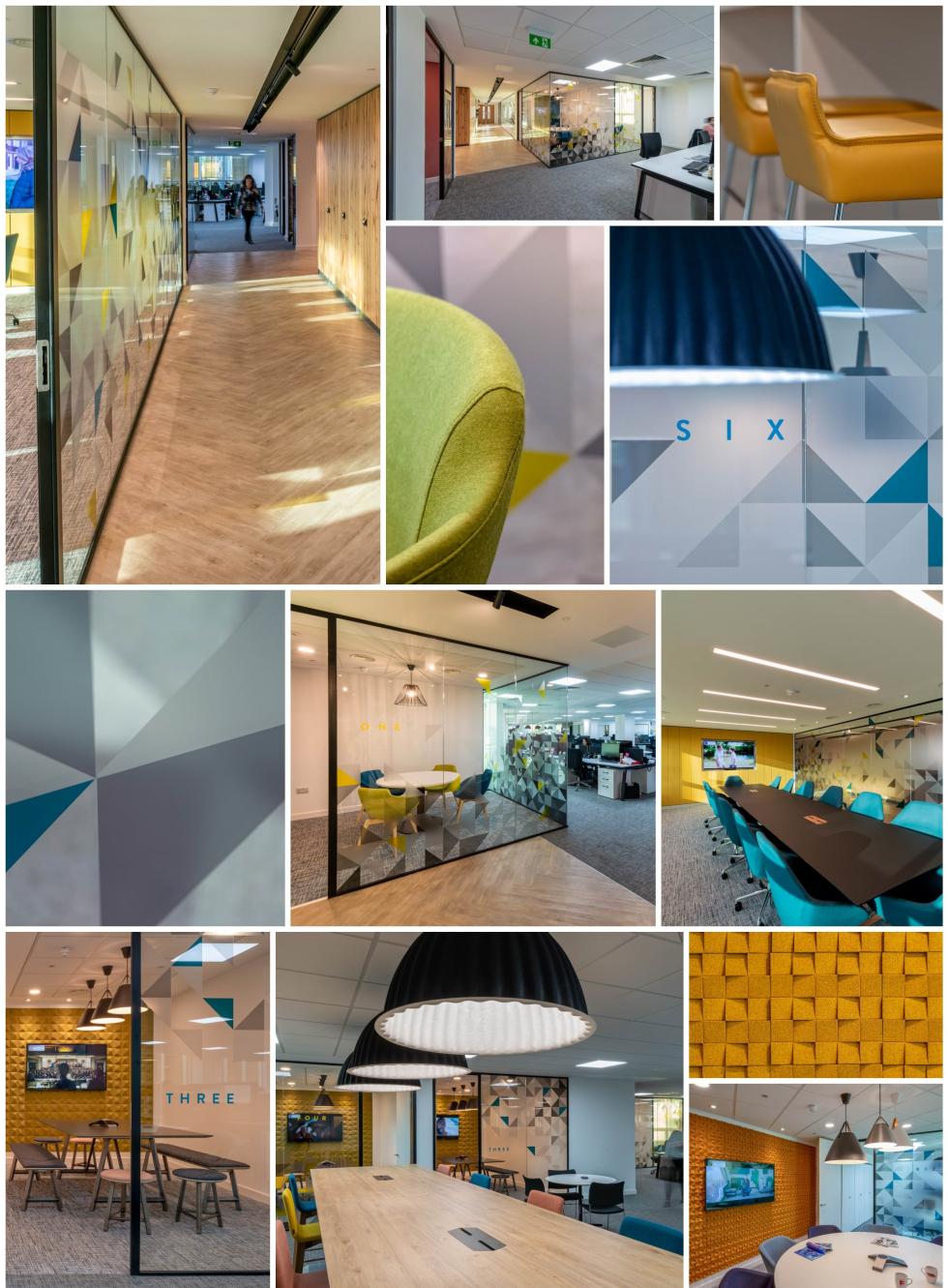 Photos: Andrew Wilkinson Photography
THE OUTCOME
The end result looked sensational. Cann Creative have designed a beautiful working environment for the team at Frontline, with every fine detail being taken into account. Visual Etiquette's graphic design is a triumph and the complexity of the production and installation process has resulted in a hugely complimentary accent to the overall office interior design. There is fantastic flow of symmetry that feeds through from the office space to staff room and break out areas. GH Display are pleased to be a part of the team that made it so.
RELATED PROJECTS
Browse some of our recent other office graphic projects in our portfolio. Click on the project images below to read the full case study. If you want to talk through your requirements give our friendly team a call on +44 (0)1733 570222.